Doggie style: Aussie rugby league star Pearce probed for simulating sex with mutt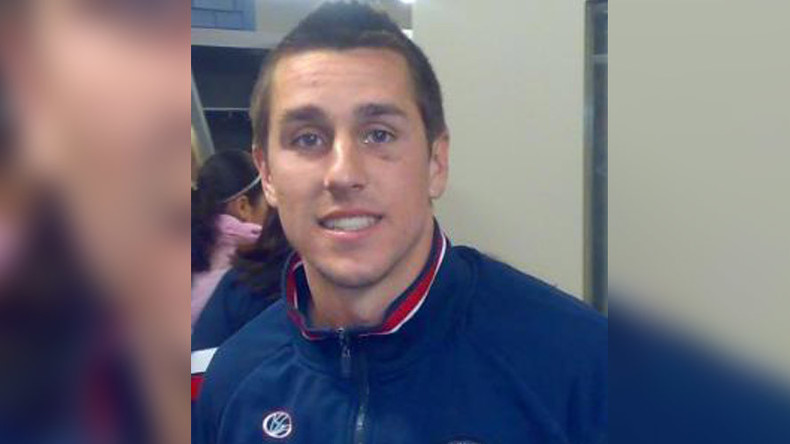 One of the biggest names in Australia's National Rugby League is under investigation after he was filmed simulating sex with a dog while at a house party for Australia (aka Invasion) Day.
Mitchell Pearce, co-captain of the Sydney Roosters - one of the highest-profile clubs in the country - appears intoxicated in the video as he simulates sex with a pet dog, saying: "I wanna f*ck your dog, I don't even care anymore."
Pearce is then asked to leave by the dog owner, who also accuses him of urinating on her couch. "You have peed on my couch, you have peed on yourself, get the f*ck out. That's the last straw," says the woman.
Aussie media have said the player's antics are unacceptable and are jeopardizing the sport's reputation. The 26-year-old is no stranger to controversy, having paid a AU$20,000 (US$14,000) fine in 2014 for making inappropriate advances towards a woman in a nightclub.
This isn't even the first time an NRL player has been involved in an 'inappropriate canine controversy'. In 2010, Joel Monaghan moved to England's Super League after a photo of him involved in an alleged sexual act with a dog emerged on social media.
But some have wondered if these sports stars are being held to too-high a standard. Last year, rugby league star Todd Carney was released from his contract following a picture posted online showing the player in the bathroom of a nightclub attempting to urinate into his own mouth.
While obviously gross, many called the sacking "harsh" given Carney didn't actually harm anyone else through his poor life choices.
The NRL has developed a zero-tolerance system when it comes to drunken behavior from the players. The fact that the NRL needs an "integrity unit" says it all.
"The Sydney Roosters are aware of an incident involving Mitchell Pearce.The Club has advised the NRL's Integrity Unit. The Club will conduct an internal investigation", said a statement from the Sydney Roosters.
With the season's big kick-off just weeks away, Pearce's probable absence has already cast a shadow over the Roosters' prospects. Odds on the team making the Grand Final lengthened as soon as news of the party video emerged.
As for the player himself, the Sydney Morning Herald says the incident "will likely end his career".
READ MORE: Straya Day or Invasion Day? Australians celebrate – and commemorate – national holiday
You can share this story on social media: