Marat Safin to become 1st Russian in International Tennis Hall of Fame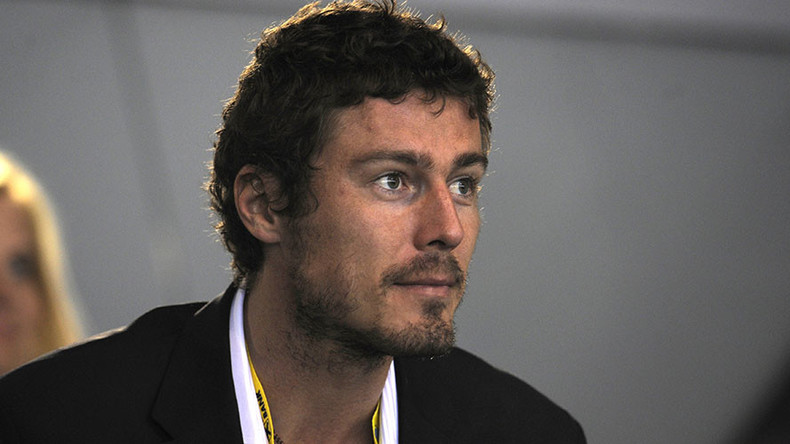 Retired star Marat Safin will become the first Russian to be inducted into the International Tennis Hall of Fame.
The 35-year-old is a former world number one and claimed 15 ATP men's singles titles and two Grand Slams over the course of a glittering career.
Safin was nominated as a possible Hall of Fame inductee alongside Belgium's Justine Henin and the Czech Republic's Helena Sukova last October, with the Russian's inclusion now confirmed.
Becoming a member of the International Tennis Hall of Fame is deemed the highest honor in the sport, and Safin is set to take his place alongside some of the game's greats.
The Hall of Fame is based in the US city of Newport, Rhode Island, and has operated since 1954.
Safin said that he felt privileged to be held in such high regard.
"To be part of a Hall of Fame is every athlete's dream.
"It is a great honor to have my tennis career recognized in this way, and I am proud to represent Russian tennis with this nomination for such a prestigious honor in our sport," he said.
Safin beat Pete Sampras in straight sets at Flushing Meadows in New York to win the US Open in 2000, and he overcame Lleyton Hewitt to become champion at the 2005 Australian Open.
He was beaten in the final of the Australian Open in 2002 and 2004 by Thomas Johansson and Roger Federer respectively.
Safin, who retired from professional tennis in 2009, was also part of the Russia team that won the Davis Cup in 2002 and 2006, overcoming France and Argentina in the respective finals.
He is remembered as a passionate and at times volatile player, who admitted in an interview in 2015 that he broke around 80 tennis rackets over the course of one year to help him "get rid of the stress and bad vibes."
Since retiring from the sport, Safin has taken to politics and was elected to the Russian parliament as a member of Vladimir Putin's United Russia party in December 2011, representing the Nizhny Novgorod region.
Safin's official Hall of Fame induction ceremony is set to take place on July 16.
You can share this story on social media: