WADA report slams corruption at IAAF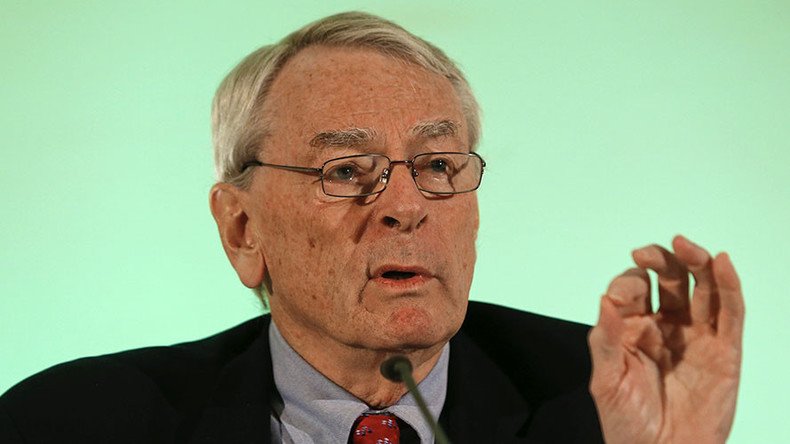 WADA's independent commission has slammed the IAAF in part two of its report on doping in athletics, outlining how under former president Lamine Diack the organization covered up doping issues and carried out extortion of athletes.
While the first part of the report, released in November 2015, focused on doping in Russian athletics, the second installment provided details on the IAAF itself and its role in the doping scandal.
Dick Pound, former World Anti-Doping Agency (WADA) president and head of WADA's Independent Commission, has charged the International Association of Athletics Federations (IAAF) with knowingly concealing doping evidence amongst athletes from Russia and other countries ahead of the 2012 Summer Olympics held in London and the 2013 IAAF World Championships held in Moscow.
The report also discusses how IAAF officials extorted money from Russian marathon runner Liliya Shubokhova as well as Turkish 1500m gold medalist Asli Alptekin, with warnings that such cases were just the "tip of the iceberg."
The key findings of the report stated that former IAAF president Lamine Diack was "responsible for organizing and enabling the conspiracy and corruption that took place," and that he had personal knowledge of the doping cover-up and extortion of athletes carried out by members of the IAAF.
The report also stated Diack had created a close circle of family members and associates that operated outside the IAAF to enable the cover-ups and extortions.
The actions were said to be part of a culture of deceit practiced by the top members of the IAAF, and as such, the organization's council and staff could not have been unaware of them.
The report went on to state that the supervision of suspected Russian doping cases was separately managed by the IAAF president's personal legal counsel, Habib Cisse, instead of IAAF legal chief Huw Roberts - which was described as "completely improper governance."
In January 2013, Roberts raised his concerns with Lamine Diack over the delay in sanctioning Russian athletes who had failed drugs tests in 2011. Roberts eventually resigned from his post in April 2014 based on these concerns, but was brought back to the IAAF in September 2015 by new president Lord Sebastian Coe.
Diack's cabal
Last week the IAAF charged its former consultant Papa Massata Diack (Lamine Diack's son), ex-IAAF anti-doping director Gabriel Dolle, and Russian officials Alexei Melnikov and Valentin Balakhnichev with multiple breaches of anti-doping rules, banning them from athletics for life.
In addition, the WADA report also implicates the former IAAF deputy secretary general Nick Davies, who stood down in December after an email emerged suggesting that he was conspiring with Papa Massata Diack over delaying the announcement of Russian doping bans around the 2013 World Championships. Davies was considered to be Sebastian Coe's right-hand man during Coe's time as IAAF vice president, but Coe has consistently denied any knowledge of the doping cover-ups.
Lamine Diack, Habib Cisse, and Gabriel Dolle were arrested in November in France on blackmail allegations. Diack was accused by French prosecutors of pocketing over $1.1 million as part of a scheme that demanded cash from athletes in exchange for covering up suspected doping.
While Papa Massata Diack is also implicated in the case, he was adamant about his innocence, stating he "never met any athlete" and that he only dealt with corporate sponsors, government agencies and Olympic committees - not athletes.
Elaine Roulette, France's national financial prosecutor, has previously said about the extortion money collected by the Diacks that "this money was seemingly transmitted through the Russian Athletics Federation."
According to French paper Le Monde, Lamine Diack admitted to French prosecutors that he asked Valentin Balakhnichev - former IAAF treasurer and former Russian Athletics Federation president - for a $1.63 million financial contribution ahead of the 2013 World Athletics Championships to help Diack back the opposition party in Senegal's 2012 elections. According to the transcripts, Balakhnichev agreed to funding Diack's request.
The WADA independent commission's report also details a 2012 meeting at a Moscow hotel involving a Russian TV adviser, Papa Massata Diack, Habib Cisse, and Valentin Balakhnichev. The report questions the sudden increase from $6 million to $25 million for Russian rights to televise the 2013 World Championships provided by a Russian bank in the immediate aftermath of that meeting, and asks the IAAF to undertake forensic examination of how the TV rights were awarded to determine if there were any improprieties.
The report also alleges corruption related to the Olympic City bidding process:
Dick Pound backs Sebastian Coe
Despite the hard-hitting nature of the report, Pound was pragmatic in both his assessment of current IAAF president Sebastian Coe and of Russia's chances of competing in the 2016 Summer Olympics.
In his press conference in Munich Pound had reiterated the report's central tenet that the IAAF corruption was not limited to a few individuals and the magnitude of it was such that the IAAF council could not have been unaware.
However, when asked about Coe's involvement and whether he was aware of the cover-ups, Pound said:
"I do not believe so. You've got to understand the concentration of power in and around the president of any organization and the relative infrequence with which the IAAF would meet.
"I don't want to lay the failures of an entire council at the feet of one individual. I don't think that would be fair. You learn from experience.
"If he knew there was corruption going on, he would have done something about it."
Later in the press conference, Pound was also asked about the possibility of the ban on Russian athletics being lifted ahead of the 2016 Olympics.
"If Russia takes the matters seriously and focuses on getting its act together, [they can return to the Olympics]," says Pound.
"The situation is that they're out [at the moment]. It's up to them to convince the authorities. That's their problem. I'm confident that if Russia want to address the problem, they can do so. Whether they have done, I don't know."
IAAF representatives are currently in Russia to review progress on reforms made by the All-Russia Athletics Federation (ARAF) and the Russian Anti-Doping Agency (RUSADA). The review, considered the first step in a multi-stage process, will conclude on Friday January 15.
You can share this story on social media: