FIFA extend Valcke ban, Ali vows to clean up football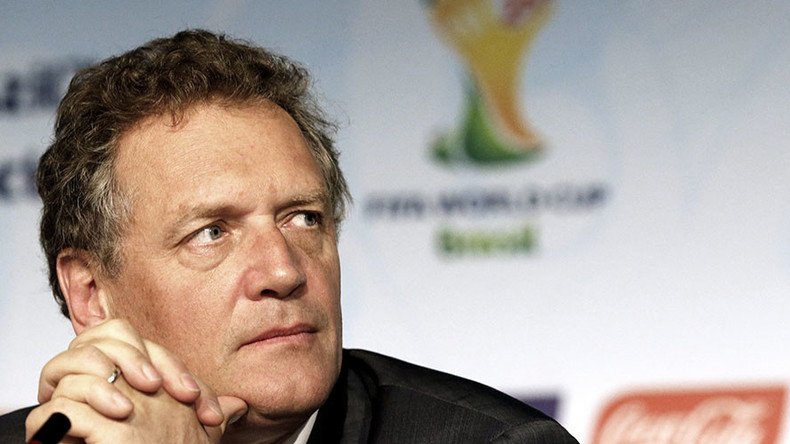 FIFA's ethics committee has extended the ban on Jerome Valcke for another 45 days, while it continues to examine allegations of wrongdoing by him.
Ethics prosecutor Cornel Borbely's investigation report has recommended a nine-year ban and a $100,000 fine for Valcke, for violations of the FIFA code of ethics while serving as President Sepp Blatter's secretary general since 2007.
The French former television presenter and marketing executive was originally placed on leave in September 2015, after he was linked to a scheme to sell World Cup tickets above face value and share the profits.
The plan was never executed and Valcke denied the allegations, which included conflicts of interest, breaches of confidentiality and loyalty, accepting gifts and failing to cooperate with investigators.
In October 2015, he was provisionally suspended for 90 days as the ethics committee investigated the matter, along with his alleged involvement in a $10-million payment from the South African FA to an account controlled by Jack Warner. The ex-FIFA vice-president was banned from football for life for repeated acts of misconduct in September 2015.
Valcke's New York-based lawyers, Kramer Levin, released a statement on behalf of their client saying: "Today's press release is nothing more than a self-serving public relations effort to wrongly attack Mr Valcke in a desperate attempt to try to prove that FIFA can police itself."
The ethics committee is also believed to be examining allegations relating to Valcke's expenses and his use of a private jet.
Valcke's case follows eight-year bans imposed by the ethics committee on Blatter and Michel Platini last month. They have denied any wrongdoing and say they will appeal the sanctions.
As the scandals surrounding football continue to unfold, Prince Ali bin al-Hussein says he is the only candidate who can clean up FIFA.
The Jordanian FIFA presidential candidate, who failed to beat Blatter in last year's election, is one of five men bidding to become the new president of world football's governing body.
"This election in February is the last chance to get it right," said Prince Ali. "Having talked to national associations across the world, they do recognize that this is an incredibly important moment in the future of the organization."
READ MORE: Scandals hit FIFA sponsorships, leading to over $100mn loss
"If it's not done this time and we continue to have problems in the future, I think it will be a real catastrophe for the organization," he said. "I have been stable in terms of what I see as the future of FIFA, I am not someone who changes his mind dependent on the situation."
Prince Ali is in London this week for meetings with representatives from the British nations. England supported him against Blatter, but Ali's chances are being hindered by a lack of assistance from any particular confederation.
His own Asian Football Confederation is likely to back the AFC President, Sheikh Salman of Bahrain, while the UEFA general secretary Gianni Infantino, the South African Tokyo Sexwale and the former FIFA executive Jérome Champagne, can all count on support in their own regions.
Ali still believes he is the best man for the job and thinks the 209 member associations will have more scope to make up their own minds than was the case in the past.
"I am seeking the support of the FA as well as the home nations," Prince Ali said. "I think that's critical. There is a moral aspect to English football and the positions they have taken in the past. I really would be keen on getting their support."
Ali's updated manifesto includes pledges to make FIFA open and accountable, including the publication of the salaries of the president and executive committee.
You can share this story on social media: