Scandals hit FIFA sponsorships, leading to over $100mn loss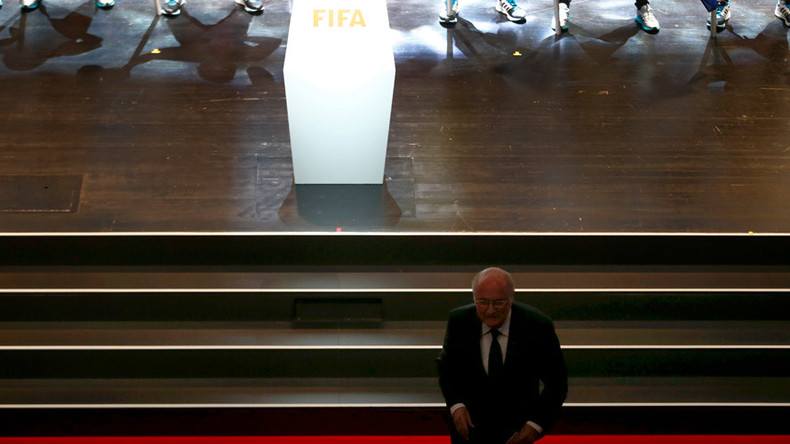 FIFA has not signed on any new sponsors since the 2014 World Cup, with the black hole in corporate support leading to loss of over $100-million in the previous financial year.
Football's governing body has seen its name dragged through the mud over recent years due to corruption and bribery allegations. In the latest example, 16 officials were apprehended by the US Department of Justice this week.
High-ranking FIFA officials such as Vice-Presidents Juan Angel Napout and Alfredo Hawit have been caught up in the scandal as well, while President Sepp Blatter has been suspended.
This has led corporate backers to refuse to renew their sponsorship deals with FIFA, and caused potential new sponsors to become hesitant about signing on with the scandal-ridden organization. As a result, only seven of 34 possible sponsorship positions are currently filled.
Major partners such as Sony and Emirates have walked away. Their relinquished support has led to FIFA's first financial loss since 2001.
Appeals to new sponsors have fallen on deaf ears, with potential backers understandably reluctant to be associated with an organization embroiled in widespread controversy.
FIFA marketing director Thierry Weil admitted that the situation is unlikely to change until a new president is elected and the organization's image is cleaned up.
"FIFA is in contact with various companies and potential sponsors, but we are also realistic and understand that until reforms are passed at the extraordinary congress, and a new president is elected, it will be challenging to sign new partnerships," he said.
Sheikh Salman bin Ebrahim al-Khalifa, who is the head of Asian football and a frontrunner to replace Blatter early next year, said the priority was to restore confidence in FIFA.