Speeding during Dakar race lands Russian team 1-minute fine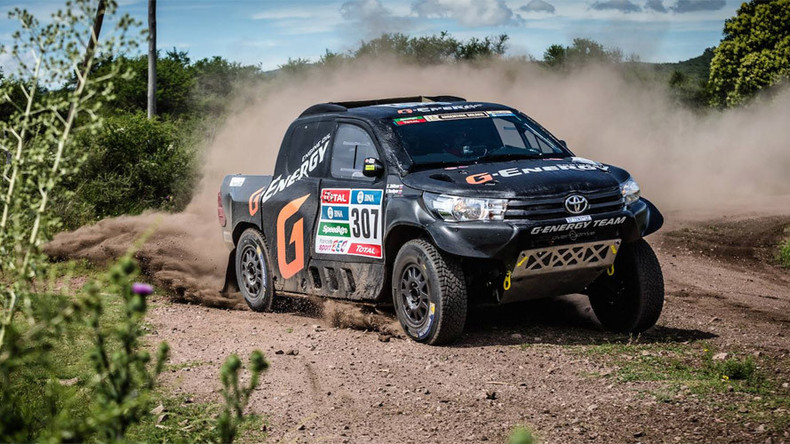 Russia's G-Energy Team drivers have been fined for speeding during the Dakar rally Argentina stage. The judges deducted 60 seconds from the racers dropping them from the third to sixth place in the race.
The team of pilot Vladimir Vasilyev and his navigator Konstantin Zhiltsov exceeded the speed limit during the rally's second stage. The 800-kilometer distance follows public highways and roads, and requires pilots and navigators to adhere to speed limits.
READ MORE: Footage emerges of grisly aftermath of Dakar rally crash (VIDEO)
Nonetheless, the team successfully passed an especially tricky muddy area, where many other drivers got stuck.
"We didn't risk it today, drove steadily, carefully, took care of the car. Everything went well, without any incidents. The race is just starting and it's very important to be psychologically ready. We didn't make it our goal today to surprise and astonish anyone. Our goal was to start the drive carefully and enjoy the ride. We need to keep our place in the leading group and see how the fight plays out," Zhiltsov told Sports.ru news portal.
The opening stage of the race was canceled due to weather conditions and after 10 people were injured when the Chinese competitor's car crashed into spectators.
The second stage was also altered because of the weather: extra difficult routes were shortened. Bike and quad drivers were set to undertake 354 kilometers of tough terrain instead of 450, while car and truck drivers saw a reduction from 510 to 387 kilometers.
You can share this story on social media: