Footage emerges of grisly aftermath of Dakar rally crash (VIDEO)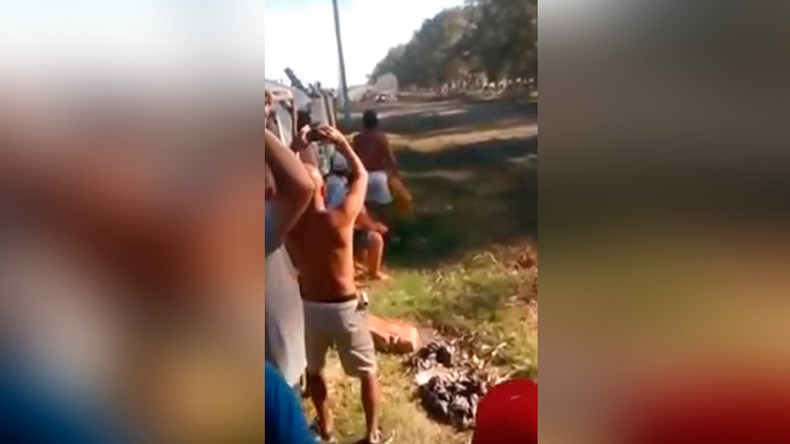 Footage has been circulated of the moment a brutal crash took place at the Dakar 2016 rally in Buenos Aires. It shows the immediate aftermath of the incident caused by a Chinese racer, as her car plows into the crowd at the start of the race.
Ten people were injured in the incident, including a pregnant woman and four children. Doctors say three people have life-threatening injuries.
An earlier statement by the Dakar organizers said four people were injured. But doctor Daniel Modesto at the Santa Francisca de Arrecifes hospital told Argentina's TN that 10 people were receiving treatment for injuries.
The Mini Cooper that veered off course was # 360 in the race, and belonged to Guo Meiling - the first Chinese woman to compete in the prestigious Dakar rally.
The current race was to determine Sunday's running order.
You can share this story on social media: