Wenger expects busy January transfer window to beef up Arsenal's title bid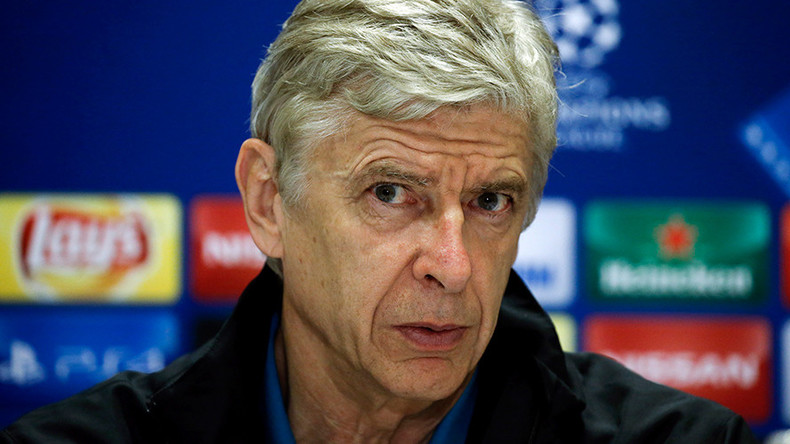 Arsenal manager Arsene Wenger has said that he expects to be busy during the January transfer window, as he looks to sign players that can help Arsenal win the league title this season.
Arsenal is already linked to one confirmed transfer with Basel midfielder Mohamed Elneny, who is expected to join next week.
When asked about Arsenal's January transfer window business, Wenger said he would be busy supplementing his squad to deal with all the injuries the club has faced – Wilshire, Welbeck, and Coquelin are out for extended periods.
"I'll be busy, that's for sure," Wenger said. "I'm already busy and I said already one month ago we are a bit short to deal with all the competitions we face, especially in midfield. We will be busy, yes."
However, when asked about the Egypt international Elneny, Wenger was careful to avoid confirming a deal for the 23-year-old.
"You know more than I do," he said. "Unfortunately we cannot announce anything at the moment about this player because nothing has been concluded."
Arsenal has been linked with more deals for the January transfer window, with former Manchester United striker Javier Hernandez recently mentioned, along with a long-term interest in Southampton midfielder Victor Wanyama, and Sevilla midfielder Grzegorz Krychowiak. However, with clubs reluctant to sell in January due to their own league ambitions, it is difficult to see Arsenal bringing in Hernandez from Bayer Leverkusen or having a bid accepted for either Wanyama or Krychowiak.
Wenger has been reluctant to commit to transfer activity in the past just for the sake of adding numbers, and has always insisted that any additions must improve the squad as a whole, and not be a short-term fix.
Although Arsenal could use a striker to support Olivier Giroud, a short-term loan for Hernandez would seem to be impossible given the starting role he enjoys at Leverkusen, and the reluctance of any club to lose an in-form forward at this stage of the season.
A more intriguing possibility could be a loan move for AC Milan's Stephan El Shaarawy, who is currently on loan at Monaco. Monaco had a loan+buy deal for Shaarawy, with a guaranteed purchase clause at $15.5 million if the striker was to play 25 games.
Shaarawy has played 24 to date, and Monaco has dropped the striker from the starting 11, informing Milan that they do not intend to buy the striker. Shaarawy may be erratic in form this season, with only three goals to his name, but he has played more than half of his games coming on as a substitute. His quality and speed would offer a welcome addition to Arsenal's squad, and a loan period in the Premier League would put him in the June transfer market as well – a win-win all around.
Shaarawy is being chased by Roma and Juventus, but with Milan keen to make a profit, an additional loan period with a summer transfer may make more sense.
Arsenal is top of the Premier League table with 39 points, the lowest total to top the table since 2001/02, when Arsenal was also top. The lack of a clear-cut leader in the league can play to Arsenal's advantage – with Leicester and Manchester City also dropping points, Arsenal knows that smart reinforcements this January, even if they are short-term buys – could deliver a long-awaited league title in the Emirates.
At this stage last year, 13 points separated the top four. This year it's down to four points, and injuries and squad depth will play a crucial role in determining how the next five months go.
With Alexis Sanchez expected to return next week, Wenger will have some breathing room to give Sanchez match time before the crunch trip to Liverpool on January 13. However, a striker, a defender, and a midfielder are still badly needed, and Arsenal has money to spend.
If Arsenal fails to strengthen its lineup adequately and fall short due to injuries this season, Wenger will only have himself to blame.
You can share this story on social media: