Boxing in 2015: Mayweather v Pacquiao disappoints as new stars step up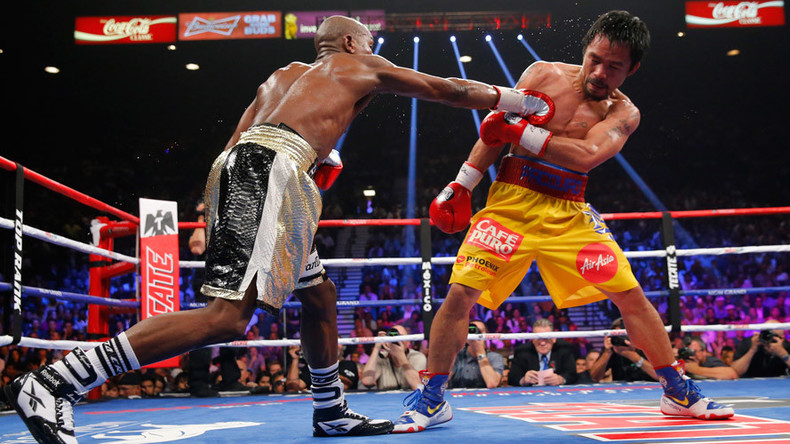 Despite being billed as the 'Fight of the Century,' it would be fair to say Floyd Mayweather versus Manny Pacquiao wasn't even close to being the best fight of 2015.
The hype leading up to the welterweight bout ensured pay-per-view takings in excess of $400 million, but Mayweather's negativity coupled with Pacquiao's injured shoulder robbed fans of the blockbuster battle they craved.
A subsequent win against Andre Berto may have taken Mayweather into retirement with a 49-0 record, but with his history of domestic violence and obsession with money it's unlikely he'll ever be remembered with the fondness of the likes of Sugar Ray Leonard or Roberto Duran.
With Mayweather gone and Pacquiao a fading force, the door was opened for a new boxing superstar to emerge. Step forward Gennady Golovkin.
The Kazakh middleweight produced a dominant display against David Lemieux at Madison Square Garden in October to extend his unbeaten record to 34 and add the IBF belt to the WBA Super middleweight crown he already held.
A unification fight with Saul 'Canelo' Alvarez now looks on the cards after the Mexican claimed the WBC title from Miguel Cotto in a bout that delivered all the action and excitement missing from the so-called 'Fight of the Century.'
One of boxing's longest running champions was dethroned in November when Wladimir Klitschko lost on a points decision against Tyson Fury in Germany.
Klitschko had dominated the heavyweight scene for a decade, but he had no answer to Fury's unorthodox style.
READ MORE: Tyson Fury stuns Wladimir Klitschko to become world heavyweight champion

While Klitschko is famed for being a shrewd businessman, Fury appears to have adopted a different post-fight strategy, with his questionable views causing controversy.
British fans have already seen the possibilities for a huge domestic dust-up, with Olympic Gold medallist Anthony Joshua climbing the rankings after a series of devastating knock-outs.
With Fury seemingly hell-bent on upsetting the world, Joshua could well be the hero to 'clean up' the heavyweight division.
Russia's Sergey Kovalev continues to stake his claim to be considered the best pound-for-pound boxer in the world after retaining his multiple light-heavyweight belts with knockout victories over Jean Pascal and Nadjib Mohammedi.
A possible 2016 match-up with unbeaten Andre Ward is on the cards, after the American announced he was stepping up to light-heavyweight and was targeting a showdown with the Russian.
Boxing looks well-placed to enjoy a stellar 2016, but the last word on 2015 inevitably links back to Mayweather.
While his September fight with Berto was meant to be a celebration of him equalling Rocky Marciano's record, the bout was easily overshadowed by the WBO world super-featherweight title on the same card.
Defending champion Roman Martinez faced a fired-up Orlando Salido, who was seeking revenge after losing his title to the Puerto Rican in April.
The Mexican edged the early exchanges, stunning his opponent with some huge rights hands, but Martinez dug deep in a thrilling contest to retain his title via a split draw and upstage the departing Mayweather in style.
You can share this story on social media: