320 'Surfing Santas' set world record in Australia (VIDEO)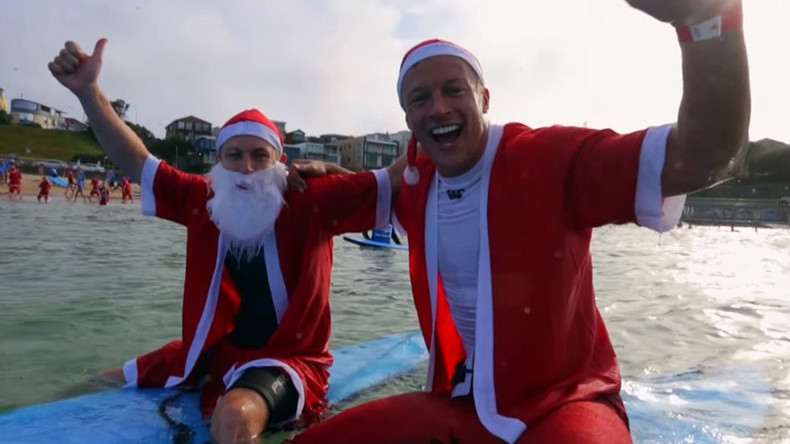 Hundreds of Christmas enthusiasts dressed up as Santa Claus and learned how to surf at Sydney's famous Bondi Beach on Tuesday, setting a new Guinness World Record for the world's biggest surf lesson in the process.
Organized by a local retailer, a surf school, and a surf charity, the training event was dedicated to raising awareness of and money for mental health issues.
The 30 minute lesson included both on-shore training and in the water practice.
Guinness World Records has confirmed that the festive event exceeded the target of 250 surfers necessary to set the world record and had included as many as 320 participants.
Local residents must have been surprised to see their regular surf break disturbed by hundreds of men and women hitting the waves dressed up as Santa, but the event was a success with perfect weather conditions, as plenty of beginners learned how to surf for the first time.