Muhammad Ali, NFL players hit back at Donald Trump's proposed Muslim ban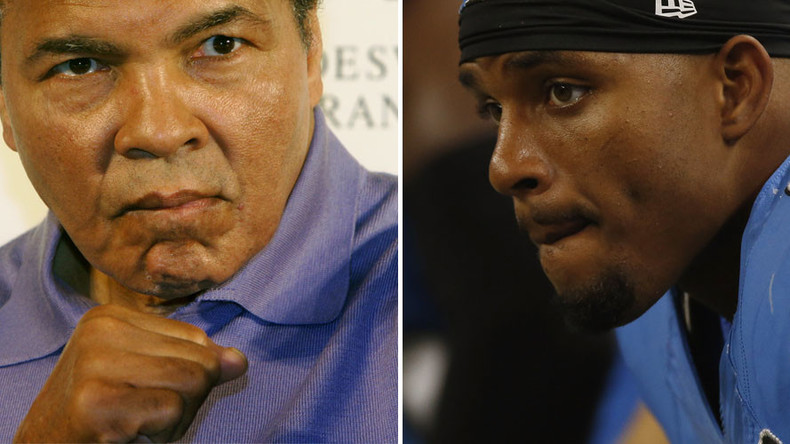 Boxing legend Muhammad Ali has criticized Donald Trump's proposal to ban Muslims from entering the USA. He was joined by two of NFL's Muslim players, Isa Abdul-Quddus and Ameer Abdullah, in denouncing Trump's comments as purely for "shock value."
Read more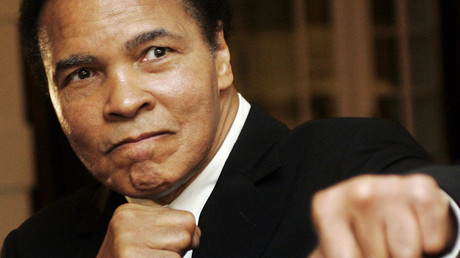 In his statement, Ali spoke about the need for Muslims to stand up to extremists.
"I am a Muslim and there is nothing Islamic about killing innocent people in Paris, San Bernardino or anywhere else in the world. True Muslims know that the ruthless violence of so-called Islamic jihadists goes against the very tenets of our religion."
The 73-year-old global icon took aim at Trump's proposal for a "total and complete shutdown of Muslims entering the United States," made on Monday in the wake of the San Bernardino shootings.
"Speaking as someone who has never been accused of political correctness, I believe that our political leaders should use their position to bring understanding about the religion of Islam and clarify that these misguided murderers have perverted people's views on what Islam really is," said Ali.
Widely criticized for his views, Trump has said he will never leave the presidential race, although the White House had said that his comments about Muslims 'disqualified' him from running.
"We need a total and complete shutdown of Muslims entering the United States while we figure out what the hell is going on." Trump said. He then acknowledged that his words were "probably not politically correct – but. I. Don't. Care."
Although Ali suffers from advanced Parkinson's disease, which has severely limited his speech and mobility, he still actively supports numerous humanitarian causes.
Nicknamed 'The Greatest' (a title he bestowed on himself during his career) and crowned Sportsman of the Century by Sports Illustrated (as well as Sports Personality of the Century by the BBC), Ali's career was defined by his principled stance on religious freedom and racism, and his actions as a conscientious objector to the Vietnam war - and this is before you consider that he was the best boxer of his generation. Ali is as renowned today for his actions outside of the boxing ring as he is for the sport-defining victories over Sonny Liston, Joe Frazier and George Foreman.
NFL Players call Trump 'ignorant'
On Wednesday Detroit Lions safety Isa Abdul-Quddus and running back Ameer Abdullah also spoke out against Trump's incendiary comments, admitting that while what the leading Republican presidential contender often "says a lot of things for shock value," what he said on this occasion was "pretty ignorant" and "kind of disappointing."
"It was one of those things that … I kind of look at the person before I look at the comment," Abdul-Quddus said. "Because Trump says a lot of things for shock value to get people to hear him and listen to him, and just to put his face in public.
"I'm just hoping that either he can change his mindset to be a bit more open-minded, or people just realize we can't have this ignorance in office."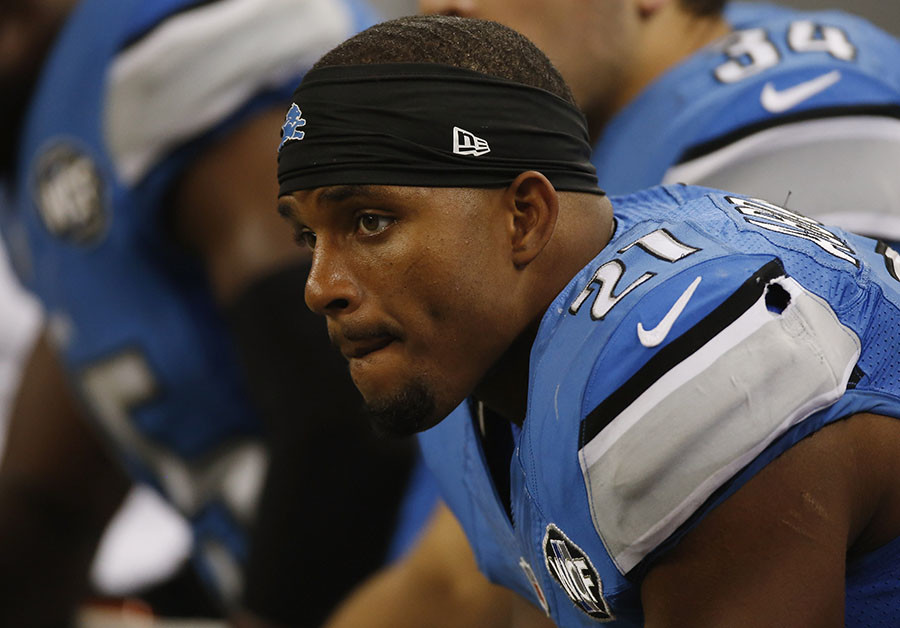 Abdullah said of Trump, "He'll say some things, and the large following that he has – he has a very large following – is kind of disappointing, from my perspective."
Abdullah is in his first season with the Lions, while Abdul-Quddus is in his second. Both have said that they have not experienced religious bigotry in the NFL and that they have been treated well by the people of Detroit.