Pamela Anderson: Polar bear is best mascot for Russia 2018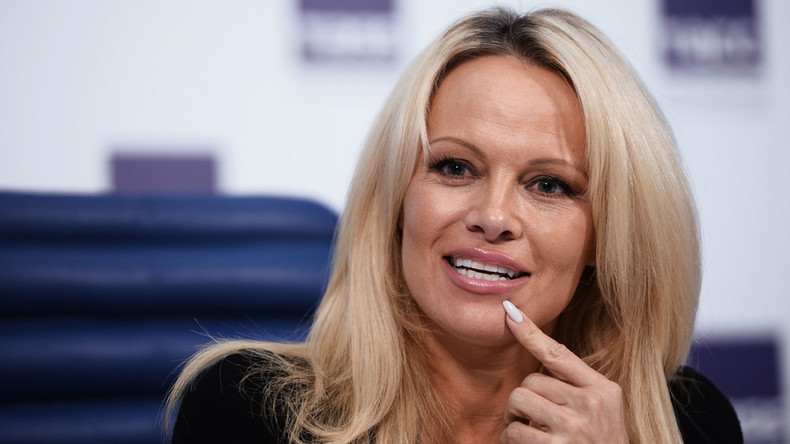 Hollywood star Pamela Anderson has suggested a polar bear as the best mascot for the 2018 World Cup in Russia. Anderson made the comments during her second visit to Russia in less than a year as part of a campaign to protect endangered species worldwide.
Anderson pushed for animal rights during her visit to Russia this week, participating in a round-table discussion on Monday on wildlife protection. The Hollywood star is a member of the International Fund for Animal Welfare (IFAW) and was in Russia to discuss ways the organization can help the Russian government in protecting natural habitats for endangered animals.
Speaking to Welcome2018.com, Anderson said:
"As long as a live animal is not going to be abused as a mascot, I think a polar bear is one of the iconic animals in Russia. Leopards and tigers [are good too], but a polar bear I think would be good."
Read more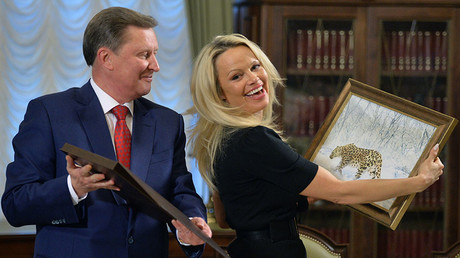 The 2018 Fifa World Cup mascot is being finalized in three stages. The first stage was held on fifa.com and allowed global suggestions along with voting.
The second phase uses the 10 most popular suggestions and asks students from art schools across Russia to submit their designs for the Russia 2018 mascot.
The final stage will be a national TV voting process.
The 10 shortlisted mascot suggestions are: an Amur Tiger, Bogatyr (a legendary medieval Russian character), a wolf, a Far Eastern leopard, a firebird, an alien, a cosmonaut, a cat, a bear and a robot.
The bear is also widely considered to be a symbol for Russia in the Western world, although in this context it is usually the Eurasian brown bear and not the polar bear. In the 1980 Olympics hosted in Moscow, the mascot was a bear named Misha.
The 2018 World Cup kicks off on June 14 and will be played across 11 host cities including Moscow, Sochi and St. Petersburg. Sochi of course was also the host for the 2014 Winter Olympics, and the 2018 World Cup will cap off a promising decade of hosting global sporting events for Russia.