FBI claims FIFA official paid $10mn bribe for 2010 World Cup votes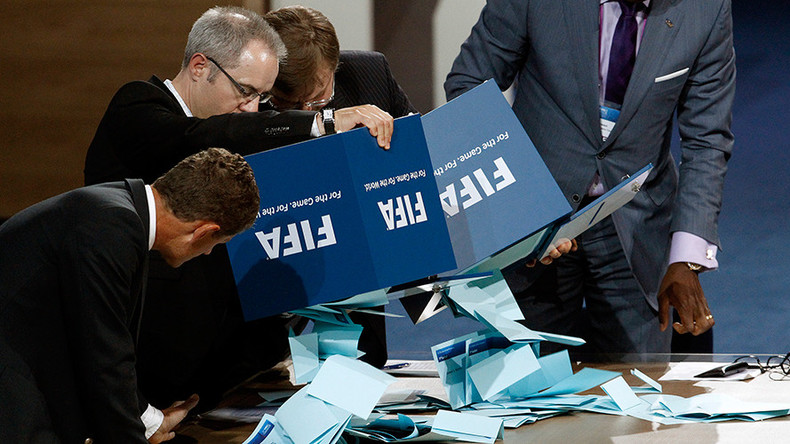 An unnamed high-ranking FIFA official has been accused of by FBI of giving a $10 million bribe in exchange for votes in favour of South Africa hosting the 2010 World Cup.
The revelation comes in the aftermath of 16 FIFA officials being apprehended on corruption and bribery charges by the US Department of Justice this week.
The new reported perpetrator has remained anonymous but has been labelled "co-conspirator 17."
The FBI suggests the official made three payments to former FIFA vice-president Jack Warner and deputy Chuck Blazer in exchange for backing South Africa's bid as the 2010 World Cup hosts.
The Swiss Federal Office of Justice confirmed that the 16 officials charged this week, which include FIFA vice-presidents Alfredo Hawit and Juan Angel Napout, were accused of accepting bribes of millions of dollars.
Blazer has pleaded guilty in the FIFA scandal, while Warner maintains his innocence despite being banned from football for life by the governing body's ethics committee in September.