Tyson Fury courts controversy with 'cheating' Klitschko camp comments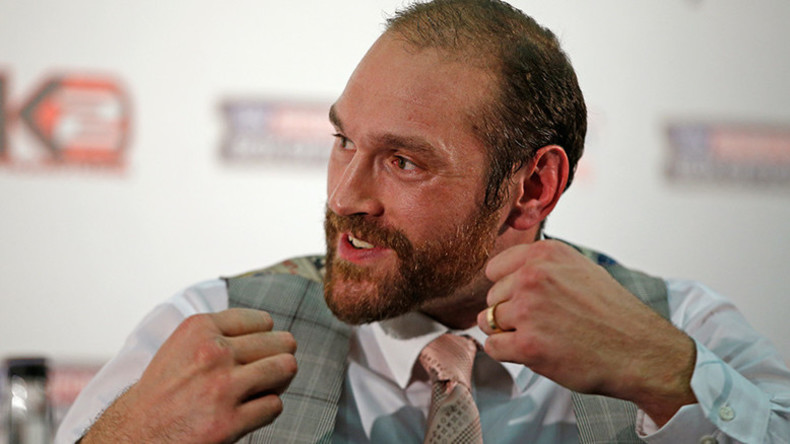 Tyson Fury's recent record of controversial comments in the press has continued, with the outspoken boxer calling defeated opponent Wladimir Klitschko and his camp "cheats."
The British boxer exacted the Ukrainian's first defeat in almost a decade at the weekend, winning their world heavyweight title fight by unanimous decision.
Read more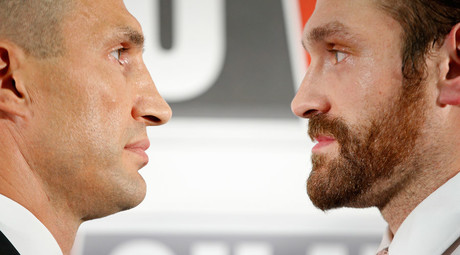 Fury has been vocal in his condemnation of Klitschko's corner, claiming that the fight could well have been called off for a number of reasons.
The Englishman complained that he was put down as the wrong weight, 113kg instead of 116kg, while also claiming that he was forced to wear boxing gloves that didn't fit and that there was too much foam under the ring's canvas.
However, Fury's most inciting accusations were related to the potential for him to be drugged by his opponent's camp.
The 27-year-old stated that he left the arena in Dusseldorf, Germany, without consuming any of the water provided in fear of being drugged.
"I had good information off good resources not to touch anything in the changing rooms because they might try and drug you," ESPN quote Fury as saying.
"I went home dehydrated before I even touched anything. I was so frightened of being drug-tested and failing the drugs test."
The new WBA, IBF and WBO champion continued to add fuel to the fire by questioning Klitschko's corner further.
"They are cheats, they are extremely good at cheating," he stated.
"There were all these little things they thought might affect me, as it has with fighters in the past. But not one of them did."
Fury has never shirked from speaking his mind, with plenty of controversial comments published in the mainstream media.
The British boxer caused quite a stir in a recent interview with the Mail on Sunday, in which he denounced homosexuality.
"There are only three things that need to be accomplished before the devil comes home," Fury said.
"One of them is homosexuality being legal in countries, one of them is abortion and the other one's pedophilia.
"Back in the 50s and early 60s, for them first two [sic] to be made legal would have been looked on as a crazy man again."
Following Fury's win over Klitschko, British politician Chris Bryant took to Twitter, saying he wouldn't celebrate his compatriot's win because the boxer's comments could lead to "young gay suicides."
I'm not celebrating Tyson Fury's win. His aggressive style of foul homophobia is precisely the kind that leads to young gay suicides.

— Chris Bryant MP (@RhonddaBryant) November 29, 2015