Russian football teams banned from signing Turkish players in winter break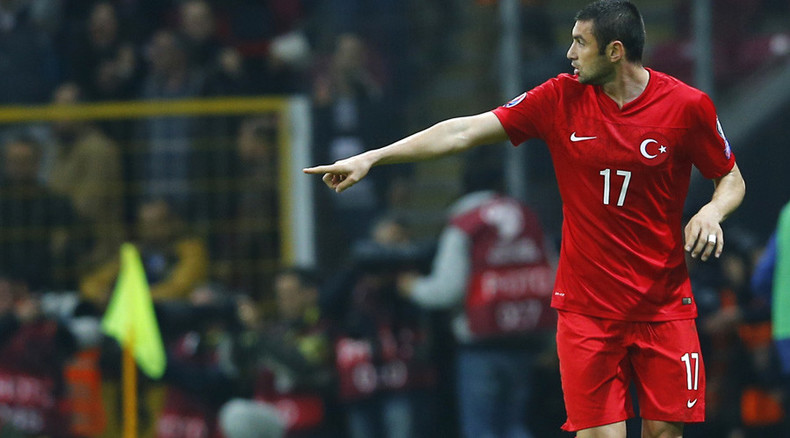 Russia's sanctions against Turkey in the aftermath of the downing of a military jet have already led to Russian teams pulling out of planned winter camps in Turkey. Now the Russian Football Union is moving to prevent further Turkish players from joining Russian teams.
Vitaly Mutko, Russian sports minister and president of the Russian Football Union, was clear about the instructions given to Russian clubs:
"I think that if anyone wants [to sign a Turkish player] during the upcoming transfer window in the winter break, there will not be such a possibility.
"We don't need to jump too far ahead, but [the clubs] have already got the message."
When pressed for further clarification on the subject and whether this was a clear directive by the sports ministry to Russian football teams to avoid signing Turkish players, Mutko replied:
"Of course, absolutely."
However, Mutko insisted that these sanctions will not affect Turkish players currently playing for Russian teams - such as Gokdeniz Karadeniz, who joined Rubin Kazan in 2008.
"Everyone who has an existing contract will carry on working," Mutko said.
This policy is line with Russia's previous punitive measures, where it has moved to prevent future economic cooperation with Turkey while continuing to honor current contracts. It is clear that Russia is not cancelling existing deals but only preventing new agreements.
The same applies to Turkish companies working on constructing stadiums for the 2018 World Cup in Russia.
"They won't be here in the future, but at the moment they have contracts and these will not be looked into," the minister said.
Relations between Russia and Turkey have been strained since last Tuesday's incident, when Turkish air forces shot down a Russian plane over the Syria-Turkish border without provocation. As a result, Russian football clubs cancelled their planned winter training camps in Turkey on the sports ministry's instructions.
LISTEN MORE: