Cristiano Ronaldo could spark a Real Madrid revolution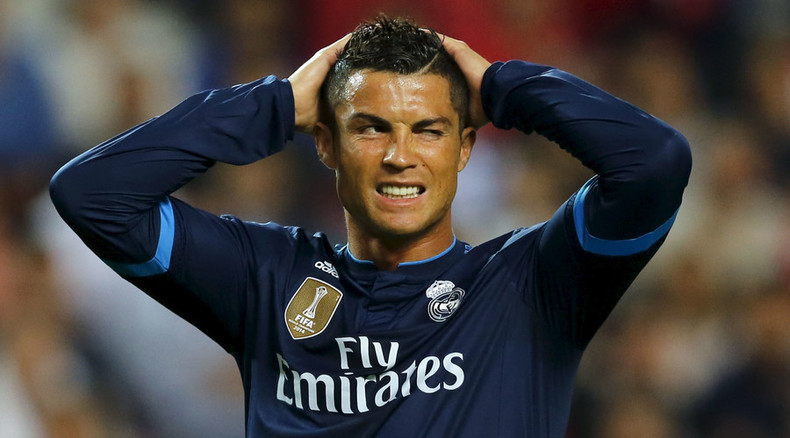 Cristiano Ronaldo has found himself at the center of a storm engulfing Real Madrid, and holds the keys to the future of club manager Rafael Benitez.
Saturday's humiliation at the Bernabeu had an echo of the 5-0 defeat Madrid received at Camp Nou in November 2010. Then, as was the case last weekend, the Madrid president and players demanded an attacking approach to the game. In the same way, Barcelona eviscerated a lop-sided Madrid side under a manager known for fielding defensive teams.
However, there were two key differences, and neither of them bode well for the current Madrid manager, Rafael Benitez. In 2010, the game was at Camp Nou, not at Santiago Bernabeu. The fallout could be contained and the game explained away as a bad day at the office. Here, in front of the home fans, the display was unforgivable.
And in 2010, Jose Mourinho was in charge, fresh off of winning the Champions League with Inter. Rafa Benitez hasn't won the Champions League since 2005 and hasn't won a league title since 2004. He has obvious pedigree but he is also sackable.
Real Madrid president Florentino Perez took the unusual step of calling a press conference on Monday evening in which he reiterated his and the board's full support for the manager. The move will help shore up the manager's position but the real test will be Madrid's performance in subsequent games, starting with the Champions League clash against Shakhtar Donetsk on Wednesday night.
Last year, Cristiano Ronaldo was outspoken in his support for the previous manager Carlo Ancelotti, publicly backing the manager on May 23 even when everyone at the club knew he was about to be fired. Ancelotti was sacked on May 25.
The immediate impact of Saturday's defeat was for fans to call for the president and the manager to resign. There are rumors of a dressing room revolt against Benitez with Ronaldo reportedly telling team-mates in the dressing room after Saturday's game that "either he goes, or I go."
Both Manchester United and Paris Saint-Germain have expressed interest in signing Cristiano Ronaldo while Chelsea are also reported to be interested in bringing him to London.
For their part, Ronaldo and his agent Jorge Mendes have publicly committed to staying at Madrid till the end of his career – a move designed to show their interest in extending Ronaldo's contract.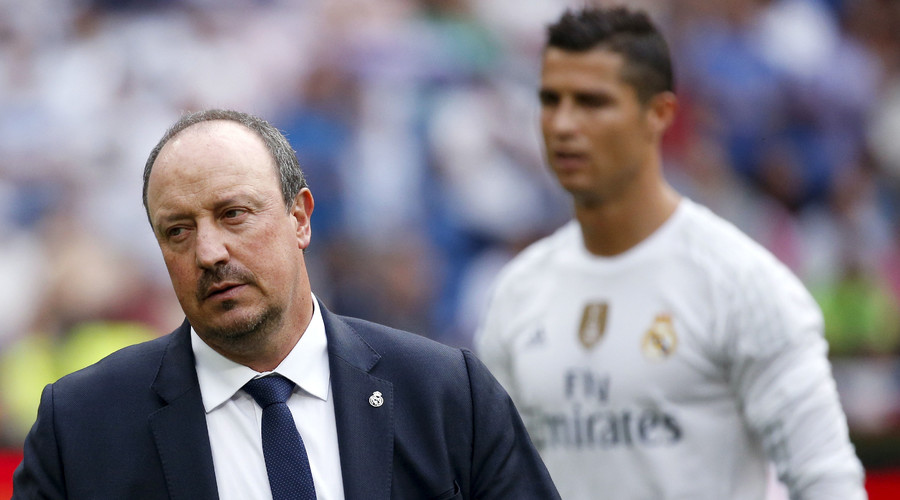 The press conference on Monday gives Benitez time but given Madrid's history and impatience with managers – league-winning manager Vicente Del Bosque being the biggest example in the last decade and a half – both Ronaldo and Benitez are unlikely to be at the club together at the start of next season. Given Ronaldo's box-office credentials and marketability, it almost certainly will be Benitez leaving if league and Champions League results continue to go against Madrid.
A change in manager may not help Madrid on the pitch – they will still need to adapt their tactics to be less reliant on Ronaldo and develop a style that can effectively counter – or beat – Barcelona. The rematch at Camp Nou is on Sunday, April 3rd, 2016. Will Benitez still be in charge?