Ovechkin surpasses Fedorov as top Russian scorer in NHL history
Washington Capitals captain Alex Ovechkin became the all-time highest Russian-born NHL scorer on Thursday, scoring his 484th goal in 777 games to surpass Sergey Fedorov's seven-year record in the Capitals' 3-2 loss to Dallas.
Having been tied with Fedorov on 483 goals since November 7, Ovechkin ended a four-game scoring drought against the Stars, tucking away following a backhand pass from Nicklas Backstrom in the third period, becoming the all-time leading Russian scorer in NHL history in the process.
The Washington crowd gave the 30-year-old winger a standing ovation, and he was praised after the game by Fedorov, who reached his 483 goals in 1,248 games, 471 more than his fellow Russian.
"I would like to congratulate Alex on this achievement," Fedorov said. "What he has accomplished thus far in his career has been nothing short of remarkable.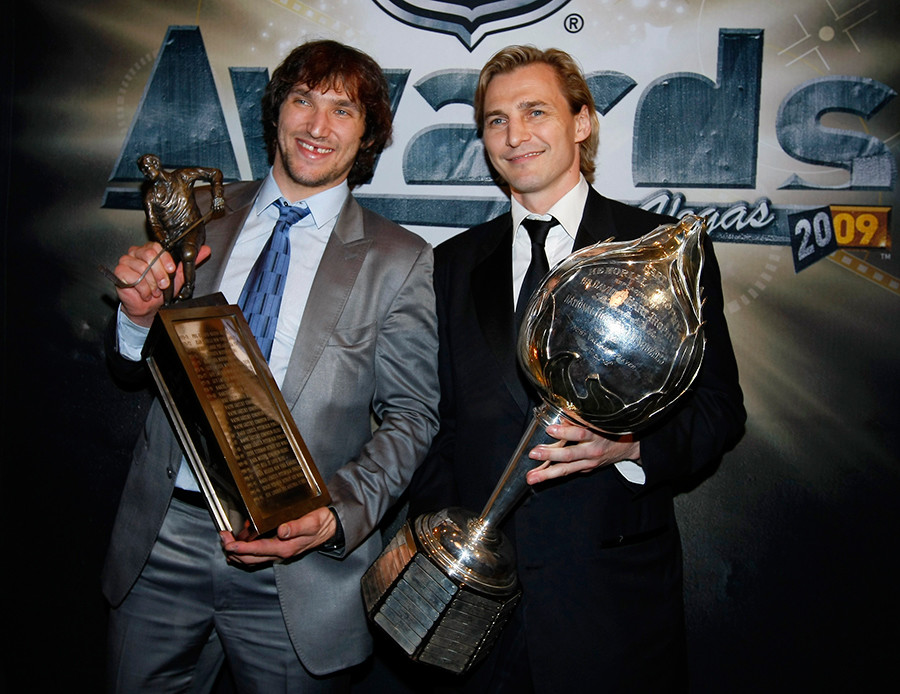 "I had a great opportunity to play with Alex in Washington and have seen first-hand the respect, passion and enthusiasm he has not only for the game of hockey, but for his country as well."
Ovechkin, all those years ago, was the one who supplied the pass for Fedorov to hit 483, during his last NHL season, spent with the Washington Capitals. While on Thursday it was Sweden's Nicklas Backstrom enabling Ovechkin to surpass it. Forty-five percent of Ovechkin's career goals have come from Backstrom assists.
Despite the excitement of Ovechkin's goal, which tied the game at 2-2, the Capitals lost the game with 8:50 to go, Jason Spezza spoiling the party in Washington.
With his ninth goal of the season, Ovechkin is now 16 goals away from the 500 mark and looks certain to become the 43rd player to reach that tally. If he attains that milestone this season, he will be the fifth-fastest to do so in NHL history.