Mayweather denies Pacquiao's call for rematch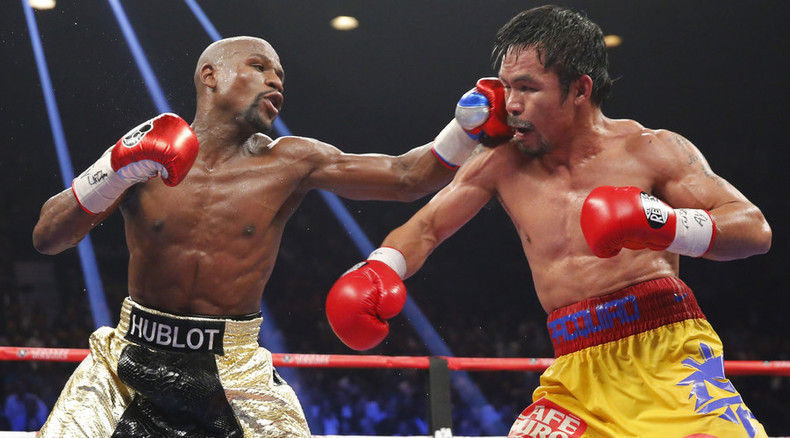 Floyd Mayweather has dismissed the idea of a rematch with Manny Pacquiao in 2016 despite the prospect of a massive payday, and claims the Filipino star is simply using his name to sell his comeback bout.
Mayweather is adamant he won't put his unbeaten record on the line by fighting Pacquiao again, and says he has nothing left to prove after completely dominating their first encounter.
"Once again, I dissected this fighter, the so-called 'best fighter of our generation.' I dissected him - probably was 10 to 2, really 11 to 1, but it's safe to say 10 to 2," said Mayweather.
"What they're doing is this - once again, piggybacking off my name to sell pay-per-view numbers when he goes out there and fights again."
Mayweather stretched his record to 49-0 by easily beating Andre Berto last September and immediately announced his retirement.
At a CNN World Sport charity event in Abu Dhabi on Saturday, Pacquiao said he hopes to meet Mayweather a second time before hanging up his gloves.
Pacquiao is chasing a seat in the Senate in the May 2016 elections and has told everyone that his last fight will be in April.
Their first fight made more than $600 million with Mayweather taking $250 million and Pacquiao earning $150 million.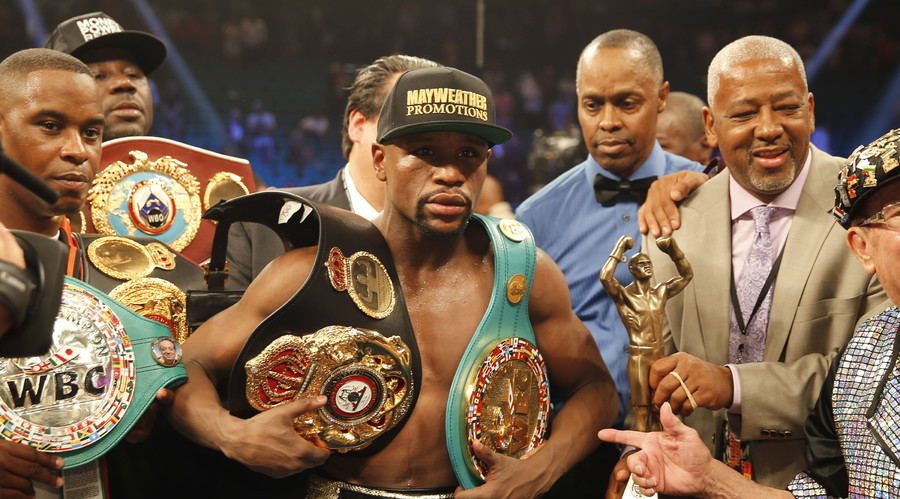 Pacquiao commented: "It's possible - very much. I would love to have a rematch if he wants it. Of course, we hear from him many times that he has retired. It's not new for him."
The 36-year-old was hampered by a shoulder problem when he fought Mayweather in Las Vegas, where he lost unanimously on points to leave him with a career record of 57 wins, six defeats and two draws.
Pacquiao's trainer Freddie Roach has also suggested there may be a repeat of May's mega-bucks clash, but Mayweather has made it clear on numerous occasions that he has finished with boxing, and has no intention of beating Rocky Marciano's 50-0 record.
You can share this story on social media: