Barca's Neymar: 'Ballon d'Or between Messi and Ronaldo, they are from another planet'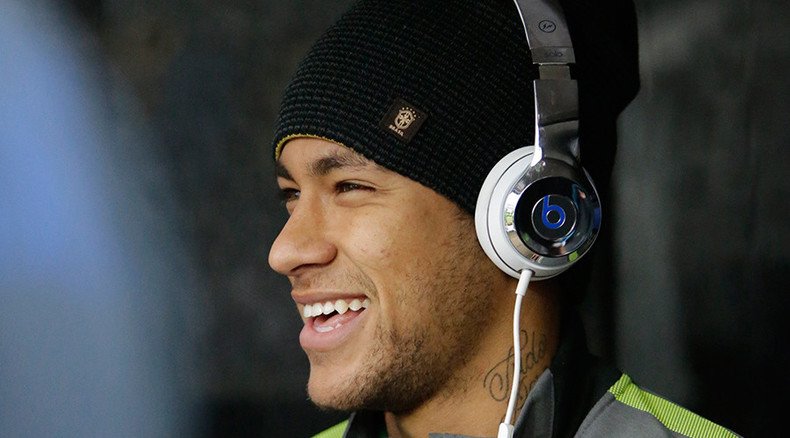 Barcelona star Neymar has commented on the 2015/16 Ballon d'Or debate, claiming that teammate Lionel Messi and Real Madrid talisman Cristiano Ronaldo are the only two real candidates to win the most prestigious individual accolade in football.
With 11 goals in 14 matches in all competitions so far, Brazilian captain Neymar is having a storming season once again. Alongside Luis Suarez, the 23-year-old has propelled Barcelona to the brink of the knockout stages of the Champions League and to second in La Liga on goal difference – all in the absence of Lionel Messi.
The Argentine superstar has been out with a knee injury since September, but Barca have won six of the eight games played without him, with the next instalment of their fierce rivalry with Real Madrid coming up on November 21 at the Santiago Bernabeu.
But Neymar, who will play a pivotal role for Barca when the sides meet, believes the Ballon d'Or is already a two horse race, with Messi and Ronaldo tipped to fight it out for the fifth season in a row.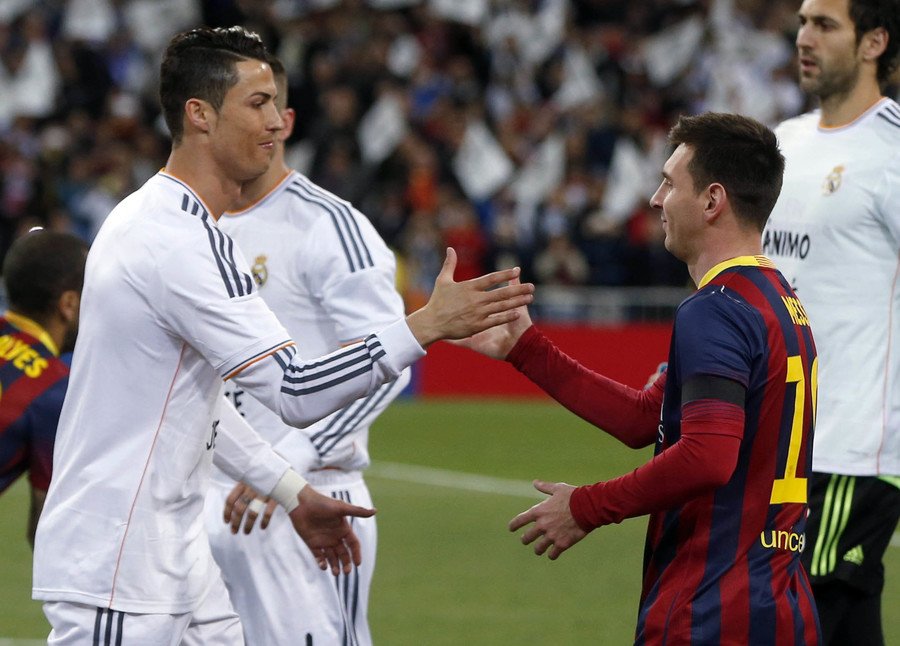 He said: "For me the important thing is to win titles. The Ballon d'Or is always between Cristiano Ronaldo and Messi, players from another planet. I don't pay attention to these things, I want to help my partners."
The Brazilian has scored two goals in El Clásico matches since his signing for Barca in 2013, with his first that year in a 2-1 win at the Nou Camp, a moment still fondly remembered by the striker.
"It was a great moment [to score in El Clásico in 2013]. I always dreamed about a moment like this. It was one of the happiest days in my life. Brazil against Argentina is very similar to Barcelona against Real Madrid. It's going to be a very difficult game."
Not that Neymar knows too much about Madrid, with the striker admitting he doesn't see much of Los Blancos, or any other football that doesn't involve Barcelona.
"I don't like to watch many games where Barca are not playing, and I don't watch much of Madrid," Neymar said. "Sometimes when my friends are watching, I will watch for a while, but not all the game as I don't like it. So I cannot give an opinion on what I do not see. I don't like watching games at all, not just because it is Madrid."
You can share this story on social media: