Bayern Munich star sues CNN for $1.5mn over cryotherapy death image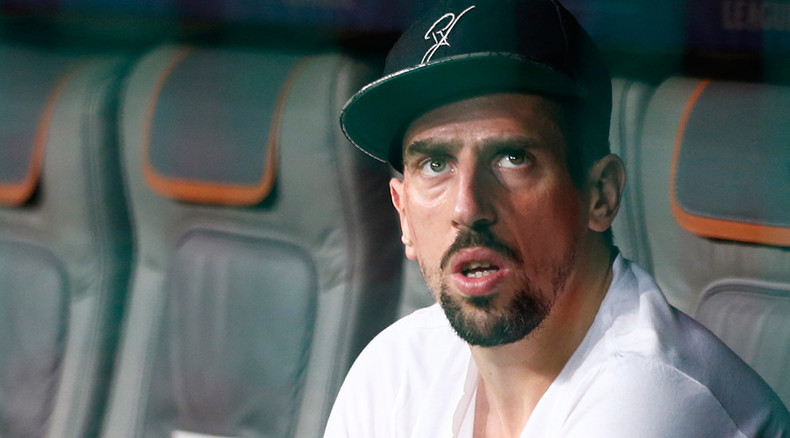 Bayern Munich winger Franck Ribery is suing CNN for $1.5 million in damages after a photo of the 32-year-old was used without the player's permission as part of a report on a tragic cryotherapy death involving a 24-year-old at a Las Vegas spa.
The former French international's lawyer, Carlo Alberto Brusa, said on French radio station RMC on Friday: "Mr. Franck Ribery, a world-famous professional soccer player and former member of the France national soccer team, has never given his permission and consent to the use of this photograph - and therefore of his image - related to the aforesaid publication.
"Mr. Franck Ribery and his family instructed me to go to French court to seek damages of at least $1.5 million."
The image of the footballer had been used on CNN's Twitter feed to illustrate cryotherapy, a controversial process that led to the tragic death of Chelsea Ake-Salvacion in a Las Vegas clinic on Friday, with the 24-year-old's body found "frozen rock solid" in one such chamber.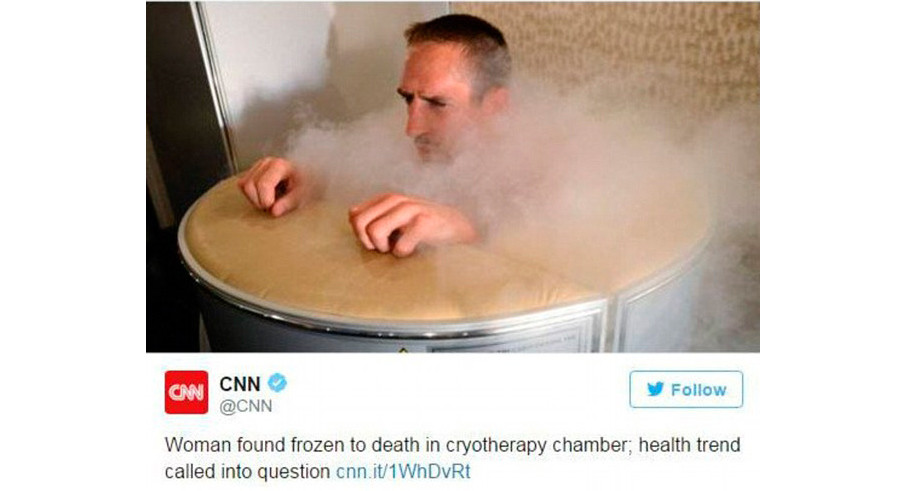 Ms. Ake-Salvacion, a manager at the spa, had stayed after work for some solo treatment, informing her boyfriend that "her body was aching and that she was going to hop in one of the tanks for a bit."
The coroner told Mr Ake, Chelsea's uncle, that his niece died just minutes after entering the chamber.
A type of deep-freeze therapy, with the tanks reaching temperatures of minus 240 degrees Fahrenheit, cryotherapy centers claim that the process helps relieve pain, reduce inflammation and accelerates recovery, with calorie burning an additional promise after engaging for just minutes at a time. The method, which is now under heavy scrutiny following the death, is used by both athletes and celebrities worldwide.
Despite this, the process of cryotherapy is lacking conclusive proof and investigation as to its benefits, said Joseph Costello, senior research associate in the department of sport and exercise science at the University of Portsmouth in the UK.
"There is not enough evidence to say whether cryotherapy is effective or is not effective for athletic recovery and muscle soreness," Costello said.
The image from the CNN Twitter account shows Franck Ribery using one such chamber.
His lawyer Mr. Brusa called CNN's use of the image an "illegal association, which constitutes an infringement of the personality rights and the French 'droit à l'image' (image right), is a wrongdoing for which you are responsible and which obliges you to repair all the damages suffered by Mr. Franck Ribery and his family following this morbid publication and the public reactions provoked."