Websites of pro-Kremlin youth groups become target of cyber attacks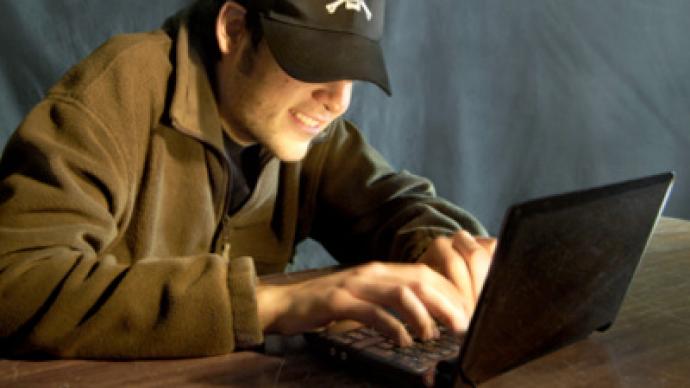 The websites of pro-Kremlin movements Nashi and Stal have suffered from several hacker attacks since Saturday.
Currently, both resources are functioning properly. But the movements' press services say they fear attacks could resume and they are now considering filing a complaint to law enforcement bodies. "It is possible that the attacks are related either to the current activities of Nashi and Stal or to the information published on their websites, namely about preparations for an anti-corruption rally White Aprons and about the lawsuit of the head of the Federal Agency for Youth Affairs Vassily Yakemenko against journalist Oleg Kashin," Interfax quoted an unnamed representative of the movements.Oleg Kashin from Kommersant newspaper was severely assaulted in November last year, presumably over his professional activities. The case received a lot of public and media attention, with President Dmitry Medvedev promising to take the investigation under his personal control. On March 23, Kashin said in his LiveJournal blog that Vassily Yakemenko could be behind the attack on him. "I don't believe that the case is so difficult to solve. In my opinion, the silence of the Investigative Committee allows such conclusions," the journalist wrote.After that, Yakemenko filed a suit against Kashin to a Moscow court. He demanded Kashin acknowledge the allegation as untrue and pay compensation for moral damage – 100,000 rubles (around US$3,500). His lawyer Aleksandr Sannikov also said that a criminal case could be launched if Kashin does not acknowledge his guilt in the civil case. Kashin has already stated that he is not going to retract his words. Neither does he intend to delete the blog post in question. Court hearings are due to take place on April 28. Attacks on the websites of Nashi and Stal follow a series of powerful distributed denial-of-service attacks (DDoS) on LiveJournal, which started on March 30. They affected the overall work of the service and of the journals of the most popular bloggers with thousands of readers. President Dmitry Medvedev's blog also suffered from an attack last week. There was no access for several hours on April 6. The president ordered that both LiveJournal's administration and law enforcers look into the matter.The Russian Interior Ministry's department dealing with computer and information technology-related crimes said it is ready to join the investigation into the hacker attacks on LiveJournal. However, no complaints have been filed so far by the networking site. It should be noted that LiveJournal servers are located in the US, so Russian police can only act in cooperation with their American counterparts.
You can share this story on social media: