Medvedev wants journalist's attackers heads torn off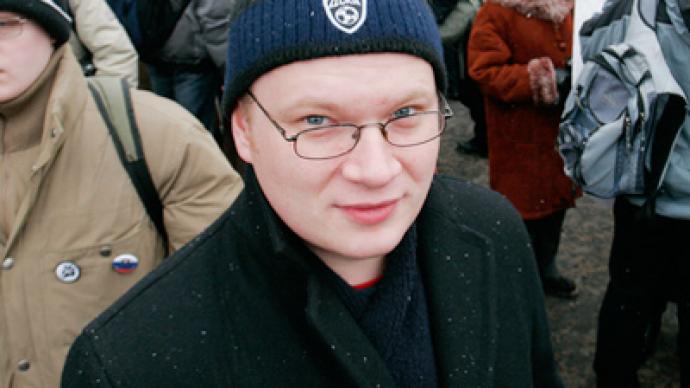 "The president promised to tear off the heads of those who attacked me" said Russian journalist Oleg Kashin, who was severely beaten last November.
On Tuesday, Medvedev was on an official visit to the Palestinian Autonomy. But it was not all about business. After talks with the Palestinian leader Mahmoud Abbas on the settlement of the Israeli-Palestinian conflict he was invited to a Jericho museum and park."I was walking near the entrance to a Jericho temple when by accident Medvedev came to me, asked about my health and wished me not to change my stance," Kashin wrote from his Twitter account.Kashin, a journalist from Kommersant daily, is still undergoing treatment after the attack which investigators and the public link to his professional activities. It is believed that the attack is connected to his highly vocal stance concerning a controversial plan to build a motorway between Moscow and St. Petersburg. It caused wide public concern as environmentalists argued the highway would destroy the forest in the town of Khimki near Moscow. It took months of public debate before the initial plan was eventually amended. The assault on Kashin was somewhat a trigger that pushed the government and the developer to make concessions. Oleg Kashin was attacked on November 6, 2010. He was taken to hospital with numerous fractures and a head injury. After spending several days in an induced coma he underwent several surgeries. In January he went to an Israeli clinic for rehabilitation. Although still undergoing treatment he requested accreditation to cover President Medvedev's Middle East visit and easily got it.  So it was not exactly "by accident" that he met Medvedev, as Kashin tweeted. But of course he did not expect the president to approach him. The investigation into the "attempted murder by a group of persons", as the case was qualified under the Criminal Code, is still underway. Earlier, President Medvedev instructed investigators to take all necessary measures to solve the crime.
You can share this story on social media: