'WTO a threat to Russian state' – Communist leader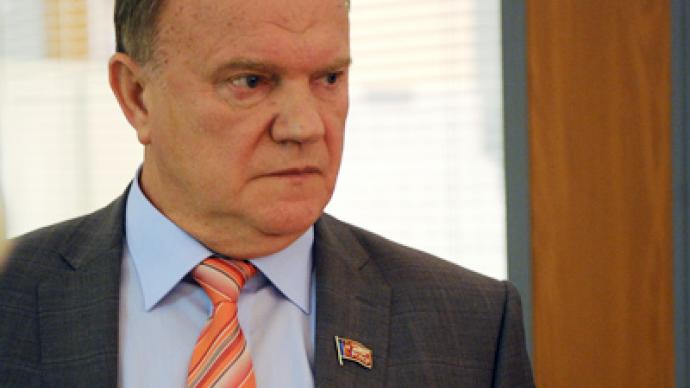 Communist leader Gennady Zyuganov has sent an official letter to the Russian government demanding to prevent the country from joining the WTO.
­"WTO accession will create a real threat to national sovereignty and state security," Zyuganov wrote. In financial terms, it would also mean that the 2013 Russian budget will be short of 310 billion roubles (around $9.5 billion), he added, quoting estimates by Finance Minister Anton Siluanov. Thus, the WTO would cost Russia its three-year budget in losses, Zyuganov stressed. In his view, the country is joining the WTO on "absolutely disadvantageous conditions". Its main industries are unable to compete with Western partners, the Communist leader notes. Aircraft construction, small and average businesses will find themselves in the most vulnerable situation, he says."The government is giving up support of Russian producers just at the moment when the battle for markets, financial flows and access to natural resources is intensifying," he went on to say. Apart from purely economic disadvantages, Zyuganov says, joining the WTO would turn Russia into a "territory ruled from the outside", as the organization is a "tool for the destruction of the state" and "assertion of world corporate power," he insists.