­Soccer fans can travel to Russia without visas for World Cup-2018
Published time: 3 Dec, 2010 12:45
Edited time: 3 Dec, 2010 18:06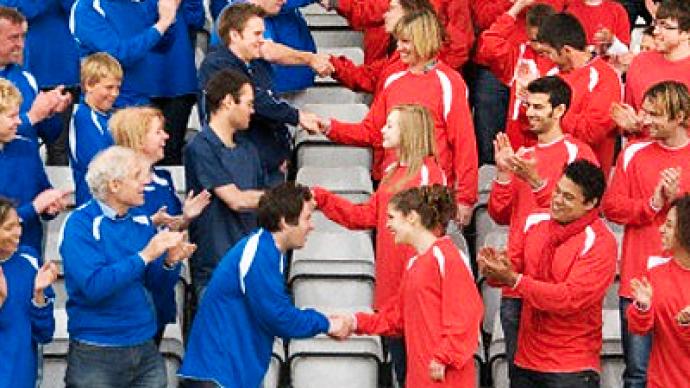 Match ticket-holders will be allowed into Russia without visas during the 2018 World Cup, a Russian news agency has reported, quoting a foreign ministry source, confirming the pledge made in the bidding process.
"The Russian legislation provides an opportunity for visa-free trips to the country for foreign citizens to attend international events, particularly the FIFA World Cup-2018. However, it is stipulated in the corresponding Russian presidential decree," the ITAR-TASS agency quoted its source in the Foreign Ministry's consular department.
Russia was announced as the host of the 2018 World Cup on Thursday. The news caused a very emotional reaction from officials and the public alike. Prime Minister Vladimir Putin personally went to Zurich to take part in the celebrations. At an earlier meeting with FIFA officials, Putin said that Russia would allow visa-free entry for the World Cup guests if its bid was declared the winner.
Sports Minister Vitaly Mutko told the press that preparations for the forthcoming championship were underway already on Thursday night, and all necessary instructions had been given.
Russia already has an experience of holding large-scale soccer events with visa-free travel. In May 2008, a similar move helped thousands of sports fans to come to Moscow for the final match of the UEFA League.