US press on with Russian NGO financing despite warning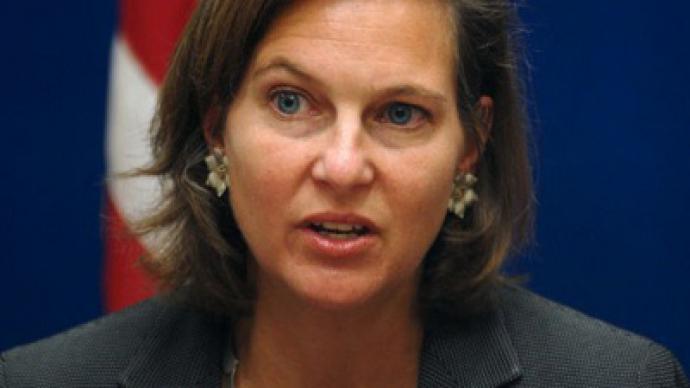 State Department spokeswoman has announced that the US will continue to sponsor Russian political and civil organizations even after Russia warned that this could lead to a strain in relations.
"This is designed to support a vibrant civil society in Russia and to allow us to work with those Russian NGOs who want to work with us," State Department spokeswoman Victoria Nuland was quoted as saying by the AFP news agency. The official was announcing the creation of a new $50 million fund with an objective to allow Russian groups "to develop their skills and their voice and their ability to represent the aspirations of Russians to increasingly deepen and strengthen their democracy." A few days earlier, US Secretary of State Hillary Clinton said that her country intended to make every country in the world, including Russia, better through supporting greater freedom of expression, freedom of religion and freedom of assembly. Russian Deputy Foreign Minister Sergey Ryabkov said in an interview with Russian news agency Interfax that the scale of the US financing of the Russian groups and movements was becoming a problem in mutual relations and added that the Russian side had repeatedly voiced this concern to the American partners on different levels. Ryabkov acknowledged that his side had met some understanding on the State Department's side and even received some particular data on which groups were funded and in what amount, but he said that the concerns remained.These worries by the state officials are also shared by some opposition politicians. The leader of the pro-democracy political party Yabloko, Sergey Mitrokhin, said that foreign ties only harmed the reputation of Russian groups and deprived them of popular support.
You can share this story on social media: