Washington prepares to activate missile shield in Southern Europe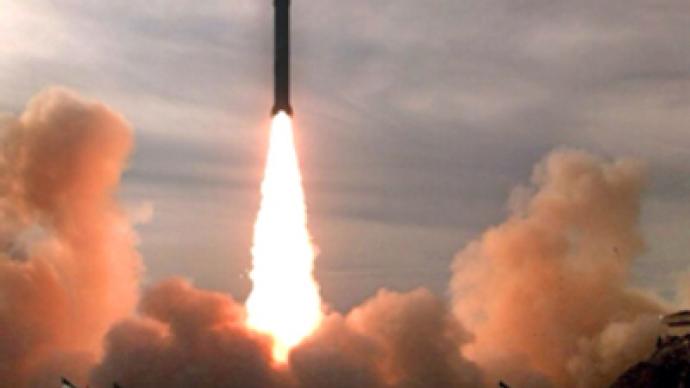 The US may soon start deploying its missile shield in Turkey or Bulgaria, according to Pentagon officials.
The Defense Department is nearing a deal to establish a key radar station in Turkey or Bulgaria, the Washington Post said on August 1.
If the high-powered X-band radar is installed in Southern Europe, the fist phase of the shield against an Iranian missile threat may become operational next year, the paper said, citing anonymous sources.
The new radar is expected to provide early warning of any launches from Iran, the paper noted. Last year, Iran successfully tested its upgraded Shahab-3 ballistic missile, the striking distance of which include Turkey, Israel, the Arabian Peninsula, Afghanistan and Pakistan.
Washington's missile defenses in Europe, Israel and the Gulf are separate projects in different stages of development. But they all will be controlled by the US military, the Washington Post said. NATO has its own plans of creating a missile shield to cover Europe.
Under former President George W. Bush, the US was actively developing the missile shield program for Europe, which was heavily criticized by Moscow. However, in September 2009 President Barack Obama scrapped the plans to deploy elements of the missile defense shield in the Czech Republic and Poland.
However, Obama also pledged to develop a new missile shield for Europe with "a phased, adaptive approach." US officials say the first stage will become operational next year when Aegis ships, armed with SM-3 missile interceptors start patrolling the Mediterranean and Black seas. They are supposed to be linked up with the high-power radar planned for Southern Europe.
In February, Romania said it was ready to host US interceptor missiles from 2015. In April, Bulgaria also announced its plans to participate in the US missile defense program.
Sergey Borisov, RT
You can share this story on social media: