Paper suggests NATO fighter jets may be based at Russian border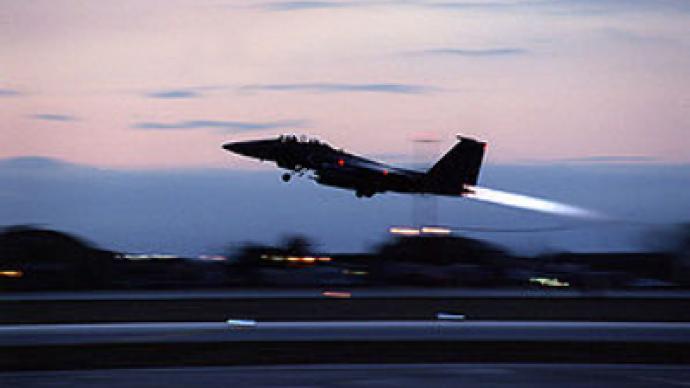 A high-ranking officer of the US Air Force says NATO should move F-16s now stationed at the Aviano Air Base in Italy to Poland.
Lt. Col. Chris Sage, assistant executive officer to the Air Force Chief of Staff penned his opinion in a paper called "Transforming United States Air Forces in Europe and Empowering Poland." It was published in the spring edition of Air & Space Power Journal.
"It is in the national interest of the United States to continue to transform USAFE by relocating U.S. F-16s currently in Italy to new bases in Poland," Sage argues. The Italian base lacks training opportunities, especially with live munitions, and has logistical problems due to the construction development in the region where Aviano is located. There is also growing disapproval of US foreign policy in some parts of Italian society.
Poland, on the other hand, is an eager new friend of the US, which supports American initiatives in Afghanistan and Iraq, and agreed to host elements of the antimissile defence system. Poland has less strict airspace regulations and ready air-to-ground training ranges.
In 2001, the country has also bought 48 F-16s from the US "thus ensuring hardware commonality, heightened interoperability, and in-depth training in US tactics and operational warfare." By hosting a US air base, Poland would accelerate training for its own pilots.
Sage admits the plan is ambitious both in terms of cost and political considerations. The price tag for relocating Aviano personnel and equipment to Poland would be higher than the $1 billion allocated for the expansion of the Italian base. The new location will have logistical challenges of its own and people will see their living standards decreased after the move.
The relocation would also cause resistance from some groups in Poland, where there is no consensus, for example, over hosting the antimissile shield. And Russia is bound to object to having a US air base in the state bordering its enclave in the Kaliningrad region.
Academic paper
When asked about Sage's proposals by Star and Stripes magazine, USAF in Europe and Brig. Gen. Craig Franklin, commander of the 31st Fighter Wing at Aviano, noted that is was an "academic paper," and declined to comment further.
Officials at the Polish Ministry of Defence did not answer to a query.
The 31st FW at Aviano Air Base includes a maintenance group, a mission support group, a medical group and an operations group consisting of two fighter squadrons.
You can share this story on social media: