Unhelpful bureaucrats to face fines
Published time: 16 Jun, 2011 12:00
Edited time: 16 Jun, 2011 17:53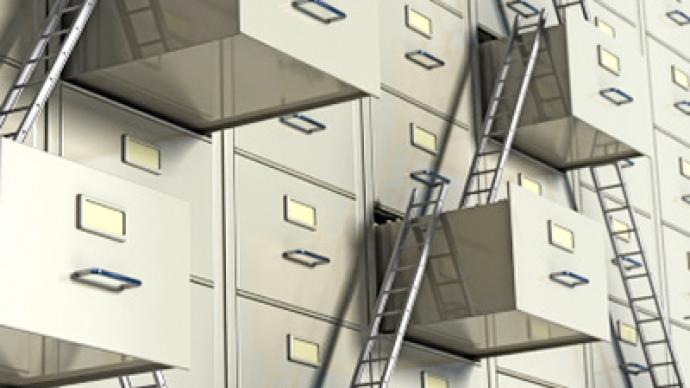 The Ministry of Economic Development has drafted a bill establishing responsibility for negligent officials who do not render state services to the population properly.
­According to Nezavisimaya Gazeta newspaper, the document will soon be submitted to the State Duma for consideration. The draft law sets a series of fines for civil servants who do not react to citizen's requests or prefer to send documents to other bodies, unwilling to deal with them themselves. Under the new bill, complaints regarding officials' poor performance will be given priority among other documents filed by citizens. Currently, complaints are considered as they come, in a common document flow, so that people may wait for months for a decision or measures against an unhelpful official to be taken.

"Such complaints require quick decisions," reads an explanatory note to the bill. "Handing them over to officials who do not bear any responsibility for failing to react to such complaints obstructs the rendering of state services."

There might be several reasons to complain about civil servants' work, including refusal to provide a service, protraction, as well as demands to bring unnecessary documents or to pay for services which are supposed to be free.

To fight the notorious Russian bureaucracy, which often requires enormous paperwork from citizens even for minor matters, Russian authorities are now gradually introducing internet services to citizens. About two years ago, the government launched a federal website where it is possible to fill in all kind of forms for various bodies – from requests for a passport or the adoption of a child, to medical services and founding a new NGO. Moscow's residents, for example, are set to get universal ID cards by the end of 2011. They are supposed to substitute for a driver's license, insurance certificates and bank cards.

The ultimate goal is to treat most requests electronically all across the country. However, for now electronic government is still in the making and a lot of paperwork is still required. Also, this year during the December parliamentary election a number of polling stations will be among the first equipped with machines for electronic voting.