Putin is my friend but we have disagreements – Kudrin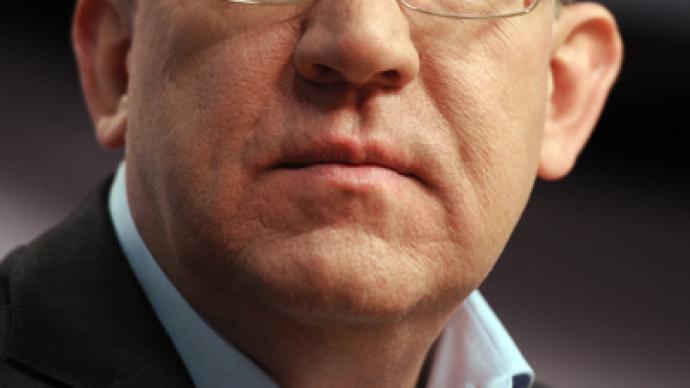 Former Russian finance minister Aleksey Kudrin has said that though he and Vladimir Putin are long-time allies, he is not in Putin's team and supports more liberal and democratic views than the PM.
Kudrin was speaking on Russia's First Channel Pozner program on Monday evening. When the show host asked the former minister if he could call Putin his friend, Kudrin answered that even though he and Putin have come a long way together over the last 20 years, they do not always share the same thoughts. Kudrin sees himself as possessing more liberal and possibly more democratic views. The former minister also said that he does not belong to any team, and is ready to consult the authorities on economic questions. He added that he never considered the possibility of taking the prime minister's post, and discussed his exit from the government under Putin.Kudrin was Russian finance minister for 11 years. International financial magazines awarded him the title of the best finance minister in Eastern Europe and later, in the world. Kudrin was fired by President Dmitry Medvedev in late September 2011, after he told foreign journalists about his disagreements with the President over budgetary issues. Kudrin strongly opposed the growing state expenditure, especially that of the defense budget.In the interview, Kudrin also said that he is not sure that Vladimir Putin can win in the first round of the presidential election in March. According to Russian law, this would require over 50 percent of registered voters to take part in the election. However, the former official said that the Russian economy was solid enough, and could even survive a new international crisis.As for political life, Kudrin noted that a new era had started in Russian politics, as Vladislav Surkov had left his post in the presidential administration and taken a place in the government. Surkov is believed to be the author of the Sovereign Democracy concept, and one of the main persons who influenced political life in the country under then-President Putin and President Medvedev. "This is a landmark event, the era of restricting methods in political life has ended," Kudrin said about Surkov's removal."The authorities must react to society's requests. They sound louder today, it is impossible not to notice them. I think that the authorities will maintain their stability if they react to them, this is their obligation," Kudrin said.
You can share this story on social media: