Peacekeeping mission in Syria impossible – Moscow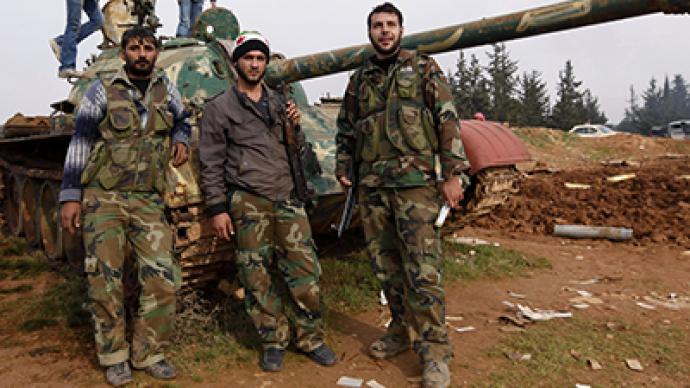 The UN is considering the deployment of a peacekeeping mission in Syria, but this operation cannot be implemented without a ceasefire between the sides, says Russia's Vice Foreign Minister Gennady Gatilov.
"There is neither peace [in Syria] for peacekeepers to keep, nor truce for them to monitor," Gatilov told Interfax agency on Monday.
Earlier, it was reported the UN was planning to send up to 10,000 peacekeepers to Syria as an emergency measure.
According to the Russian Deputy FM, the UN contingency plan has been talked about over for some time as part of efforts for a settlement of the Syrian conflict. However, only the Security Council can give the go-ahead and only if certain conditions are met. In particular, the "receiving party" – the Syrian government – has to give its consent to the intervention.
The government has repeatedly opposed to the idea of peacekeepers as "there is no clear separation line between the conflicting sides" and the opposition forces get increasing military and financial support from outside the country," Gatilov pointed out.
The opposition would also have to cooperate with the international contingent, he underlined. But President Assad's opponents are against the plan as well.
"Apparently, they fear external monitoring of their military activities," the senior Russian diplomat noted.
Moscow considers attempts to push resolutions authorizing the use of force in Syria – including those involving peacekeepers – through the UN Security Council as "unacceptable."
"Our position is based on the need to observe the international law and to take into account historic experience," the Deputy Foreign Minister said. "One-sided logic, as was the case with Iraq, as well as deliberate violations and free interpretations of UN resolutions, as was the case in Libya," only seriously aggravate the situation, he added.