Terror attack near Damascus kills at least 16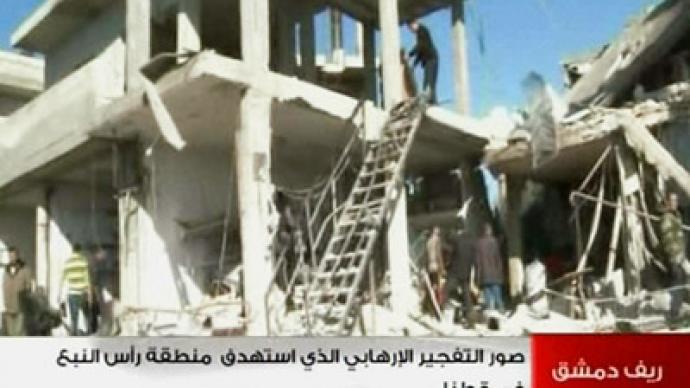 A car bomb blast in Qatana near the Syrian capital Damascus has claimed the lives of at least 16 people, including women and children. Twenty five more have reportedly been wounded in the attack.
Seven children are among the victims of the blast, SANA news agency reports. An explosives-laden car was parked near a school in a residential southwestern suburban district.Qatana district is mostly  inhabited by members of Syria's Alawi minority. Alawites  are often targeted by Syria's armed opposition due to their loyalty to Syrian President Bashar Assad, who is himself an Alawi. On Wednesday a series of explosions hit the Syrian village of Aqrab, leaving at least 125 people dead. The victims were also from the Alawite minority.On November 6 a car bomb killed and wounded dozens near an Alawite mosque in al-Qadam, a southern Sunni neighborhood in the capital Damascus.Activists claim up to 40,000 people have been killed in Syria during 20 months of civil war in the country.