Twin blasts strike Syrian city Daraa causing multiple casualties and destruction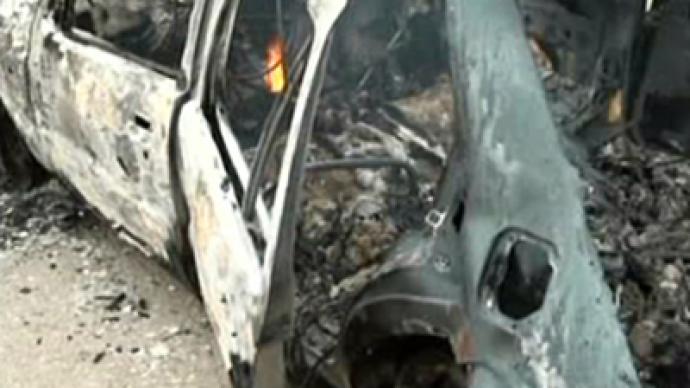 Two car bombs have exploded in the southwestern Syrian city of Daraa, resulting in several casualties and extensive damage, state news agency SANA reported.
The UK-based Syrian Observatory for Human rights claimed that two cars packed with explosives drove into a military officers club, killing dozens of soldiers, Lebanese website Elnashra reported.The two blasts were followed by clashes between regime forces and rebels in the area, the Observatory said.The organization also said that another military post in Daraa was hit by an explosion later in the day. No casualties were reported, and the cause of the third explosion was not mentioned.The bombings follow a number of other terrorist attacks against security installations. On Monday, a car bomb exploded near a military checkpoint in the central Syrian province of Hama, reportedly killing at least 50 soldiers and pro-government militia members.Daraa has been a flashpoint for the ongoing violence in Syria. According to differing estimates, between 28,000 and 40,000 have been killed in the conflict since March 2011.
You can share this story on social media: