3 killed as blasts rock pro-Assad district in Damascus near presidential palace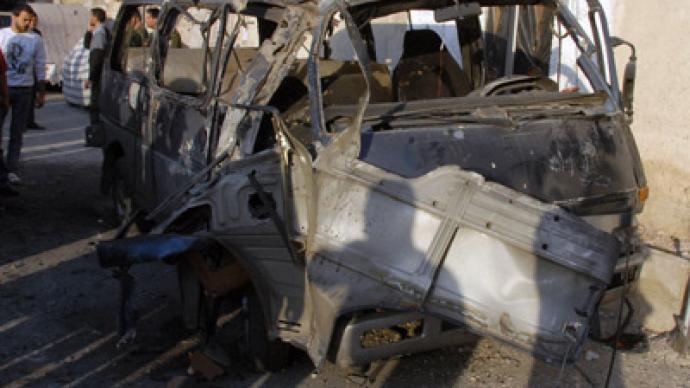 A string of explosions rocked the area near the presidential palace in the Syrian capital, and were reportedly followed by mortar strikes and gunfire. The attack killed three people and wounded six others, SANA news agency reported.
Three of those injured were in critical condition.Syrian state television said the attack was carried out by mortar bombs and caused casualties, but gave no further details, Khaleej Times reported.A SANA journalist reportedly witnessed mortar fire striking a house, and another shell hitting one of the neighborhood's public transit buses.Ahmad al-Naker, the father of one of the injured, told SANA that the "terrorist act committed by criminals against civilians will not dissuade the Syrian people from supporting their leadership and army."The attack comes a day after a car bomb killed and wounded dozens near an Alawite mosque in al-Qadam, a southern Sunni neighborhood of the capital. Smoke was seen rising from the mosque, known as Mezze 86.
You can share this story on social media: