­Ukrainian police detain armed nationalists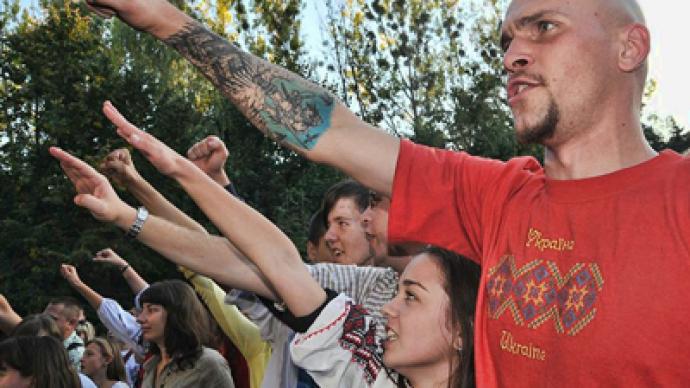 Ukrainian police have detained nine members of the Trizub nationalist group and seized firearms and other weapons from them.
The detention was linked with the blast that damaged Joseph Stalin's monument on New Year's Eve, but police stressed that it was just a precautionary measure.According to Russian news agency Interfax, most of the nine detained persons were members of the All-Ukrainian Union Trizub (Trident). Police press service reported through its website that the arrests took place after operatives received information about planned unlawful actions. A number of weapons were seized from the detained, including an assault rifle, a shotgun, three pistols and two hand grenades. Criminal cases have been started over charges of illegal possession of firearms, ammunition and explosives. The detained are now being probed for complicity in other unlawful actions on Ukrainian territory. The Trizub Union said on Monday that police had detained 15 of its members after the blast that destroyed the monument to Joseph Stalin in the city of Zaporozhye on New Year's Eve. On December 31, an unidentified person attached a bag with explosives to the monument that is located near the regional office of the Ukrainian Communist Party, ignited the fuse and ran away. The bomb exploded, damaging the statue and the building, and giving a light concussion to a security guard. The "First of January" movement claimed responsibility for the attack. Ukrainian prosecutors started a criminal case into the incident under the article "terrorist attack".
You can share this story on social media: