Ukraine's ex-interior minister detained amid launch of other opposition cases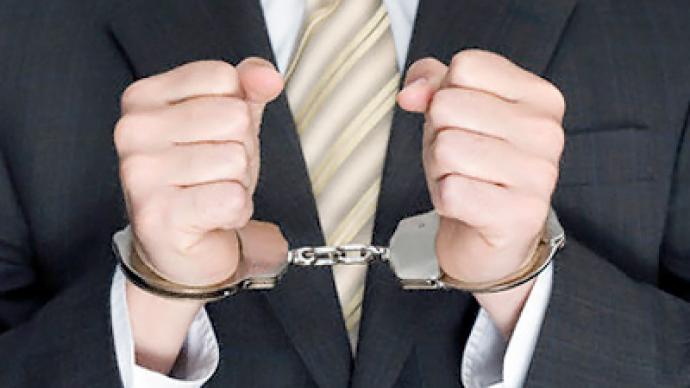 Former Ukrainian Interior Minister Yuri Lutsenko has been detained in Kiev on the Prosecutor General's order. Lutsenko's defense attorney said that the detention was connected with the poisoning of former Ukrainian President Yushchenko in 2004.
However, prosecutors dismissed these claims and said Lutsenko was only accused of abuse of office. On Monday a district court in Kiev ruled to put  Lutsenko in pre-trial custody for two months. The news about Lutsenko's detention broke on Sunday. Russian agency Interfax said that several special task force offices detained the former minister when he was walking his dog and took him to a pretrial detention center of the Ukrainian Security Service, the SBU. Lutsenko was Ukraine's interior minister under former Prime Minister Yulia Tymoshenko and lost his post after Tymoshenko was beaten in the presidential election by Viktor Yanukovich. Since then, Lutsenko has founded and headed the opposition political movement "People's Self-defense". Recently, Ukrainian prosecutors started a criminal case against Lutsenko over alleged abuse of office – the former minister is accused of illegally hiring and promoting his driver and also arranging a large state pension for the man.A short time later, Lutsenko's party People's Self-Defense published a statement that Lutsenko had passed through his defense attorney. It read that the ex-minister's detention was connected with the poisoning case of former Ukrainian President Viktor Yushchenko back in 2004. At the same time, some details of the statement testify to the fact that the detention could be connected with the abuse of office case. Lutsenko also referred to "the political character of this case and other cases against the opponents of the current authorities. My detention today became more proof of the policies of terror against the society and opposition of Ukraine!" the statement said.On Monday the Prosecutor General's Office dismissed this claim and said that the detention was connected with the previously started case of abuse of power and Lutsenko's repeated refusals to talk to investigators and read the case materials. This is not the first time Lutsenko has been involved with the authorities. In 2009 the former minister was found guilty of slander and the court ordered him to officially refute the information he had voiced about a Ukrainian MP. However, Lutsenko officially refused to do so giving a foreign trip as a reason.Lutsenko gained some international fame when he was briefly detained in Frankfurt-am-Main airport in May 2009 following a row with German police. The politician was taken off a Lufthansa flight together with his son, apparently for being drunk. He started a scandal and had to spend some time in the airport's police station, but was released without consequences as he was holding a minister's post at that time. Lutsenko's Sunday detention took place after Ukrainian prosecutors charged former prime minister Yulia Timoshenko with abuse of office in two separate cases. Prosecutors say that Timoshenko misappropriated about 380 million euros received by Ukraine for the sale of quotas under the Kyoto agreement and also for buying 1000 ambulances at inflated prices. Tymoshenko says that the money was used to repay pensions and denies any personal interest.Criminal cases have been started against former transport minister Viktor Bondar, former deputy justice minister Yevgeniy Korniychuk and former minister of natural resources Georgiy Filipchuk.However, the detention of Yuri Lutsenko is the heaviest blow to the opposition as he was the most likely replacement for Yulia Timoshenko in case the former prime minister is barred from elections because of the criminal prosecution.
You can share this story on social media: