Massive brawl in Ukrainian Parliament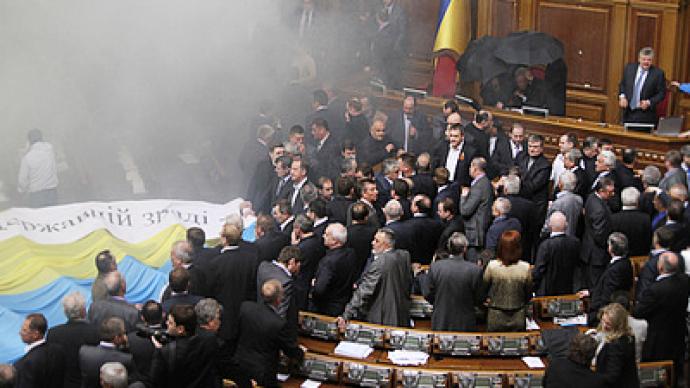 A massive violent brawl erupted in the Ukrainian Parliament, the Rada, on Thursday evening.
It happened as around 40 deputies from the ruling party clashed with 30 members of the opposition.Legislators from the opposition party, headed by Ukraine's former Prime Minister Yulia Timoshenko, blocked the parliamentary chamber in the morning. They paralyzed the work of the Parliament, demanding all charges be dropped against their leader, who is accused of abuse of office.Pro-government legislators tried to regain control of the chamber, using chairs and fists. The scuffle reportedly lasted just one minute, but that was enough for several MPs to sustain injuries serious enough to require medical assistance.
You can share this story on social media: