Ukraine's president demotes eccentric Kiev mayor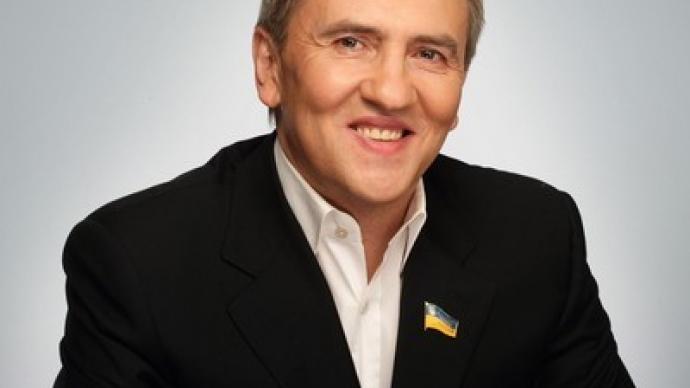 Viktor Yanukovich has dismissed Mayor of Kiev Leonid Chernovetsky, one of the most eccentric politicians in Ukraine, as the head of city's administration. Chernovetsky will still be mayor, but his powers will be limited.
The move is no surprise, since his successor has been acting head of the capital's government for quite some time. Aleksandr Popov, who replaces Chernovetsky, was deputy mayor under him, and has controlled the city's administration since February, when the presidential election took place.As for Chernovetsky, will still be mayor of Kiev, which apparently will now be an honorary position. The split of the single position's authority in two is a quirky move, which became possible after a legislative amendment issued by the national Parliament in September.Chernovetsky became mayor of Kiev in 2006, unexpectedly beating the campaign favorites, and was re-elected during the snap election of 2008. Opponents accused him of corruption, and he was briefly suspended in 2008, although no charges were pressed against him.The now-former mayor has a reputation as an eccentric, having been the focus of numerous scandals over the years. He has a long-standing conflict with former Interior Minister Yury Lutsenko, which escalated into a fistfight on one occasion.Lutsenko claimed that his adversary was a drug addict, and to disprove it, Chernovetsky invited journalists to a stadium in Kiev and did a fitness routine. He also accused his opponent of being an alcoholic, which may have had some basis, judging by the scandalous drunken brawl the ex-minister started in Germany.Chernovetsky is an enthusiastic amateur singer and has performed live on several occasions. Once he said only God sang better then he did, after which a Ukrainian showman sued him, calling for a public singing competition. The ex-mayor is also known for his religious fervor. For the bizarre statements Chernovetsky made, Ukrainians dubbed him the Spaceman, a nickname he resents.
You can share this story on social media: