Kiev's mayor used as a pedophile illustration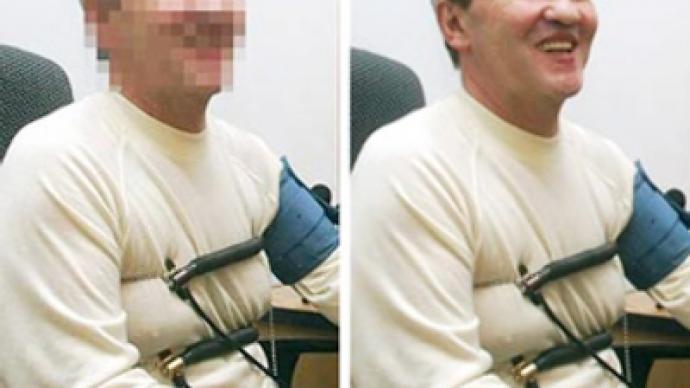 Photobanks are the root of all evil! Don't believe me – ask the British Daily Mirror, which has used an image of the mayor of the Ukrainian capital, Kiev, to illustrate an article about pedophiles.
The Howard Stern of Ukraine's politics, the Sacha Baron Cohen among elected officials, Leonid Chernovetsky, known as Lenya-Cosmos hits the headlines once again. This time it's neither his original anti-crisis recipes, nor an argument on his mental health or another of his eccentric auctions.
Britain's Daily Mirror used Chernovetsky's photo in a rather dodgy context.
In March, 2006 Chernovetsky was pictured taking a lie detector test, with his photo subsequently finding its way to the Agency France photobank.
For some reason, the Mirror's photo editors chose this picture, either without paying the least attention to the person pictured or considering blurring his face enough of an excuse to use it.
So far, there has been no reaction from the Ukrainian side. It has to be added though, with all his eccentricities taken into account, Chernovetsky has never been accused of pedophilia.
You can share this story on social media: