Ukrainian Jews prepare 'blacklist of anti-Semites'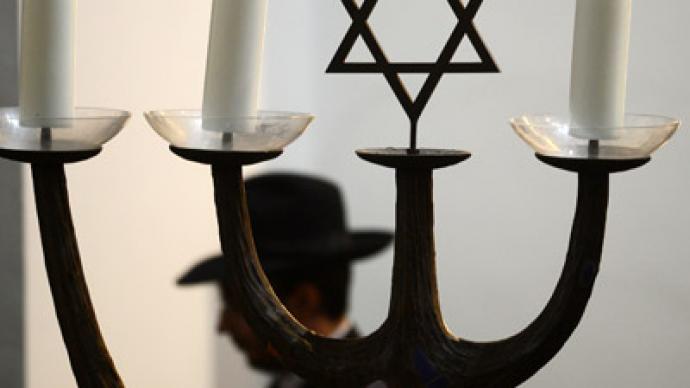 A blacklist of Ukrainian anti-Semites has been prepared and some names from it will soon be made public, says the freshly-elected president of the country's United Jewish Community.
"We achieved certain success in making the so-called blacklist of anti-Semites. I think soon we will allow ourselves to publish some names from it," businessman Igor Kolomoysky told the community, according to Kommersant-Ukraine newspaper.The new leader of Ukrainian Jewry also noted that the manifestations of anti-Semitism occur at the level of everyday life, but have almost disappeared at state level."Today, the legal base testifies to the fact that state anti-Semitism is non-existent, apart from separate statements from certain civil servants," Kolomoysky noted.Nevertheless, the president of the Ukrainian Jewish Community promised that the organization would offer the most serious opposition to those officials' anti-Semitism if its members ever encounter it.Kolomoysky played down the relative success of extreme Ukrainian nationalists at the latest parliamentary poll. The Freedom Party, headed by notorious politician Oleg Tyagnobok, has gathered about 10 per cent of the votes, which guarantees it some seats in the parliament.However, Kolomoysky reminded that Tyagnibok's last openly anti-Semitic speech took place in 2004 and that cost the politician the membership in the Our Ukraine parliamentary faction and a parliamentary seat.In the 2004 speech, Tyagnibok glorified the Ukrainian nationalists known for their collaboration with the Nazis and called upon his supporters to continue the struggle against Russians and Jews.
You can share this story on social media: