Moscow slams Tallinn over Nazi "executioner" exhibit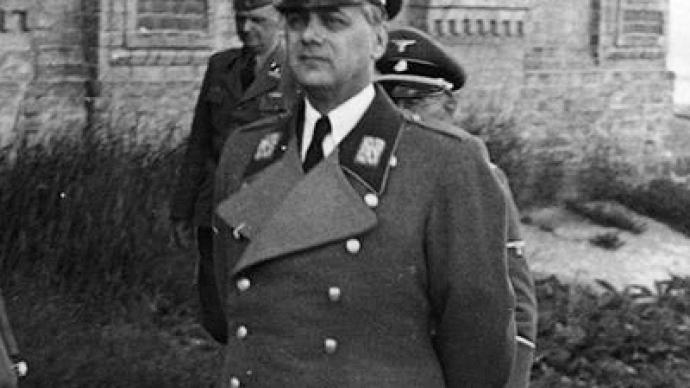 Russia says that Estonia is continuing its attempts to re-write history and glorify Nazism masking their evil deeds as "a struggle for national freedom".
The latest events in Estonia point towards the Baltic state's ostensible refusal to accept the decisions of the Nuremberg Trials, the Russian Foreign Ministry's Press and Information Department said in a statement published on Tuesday. In particular, the department referred to the Estonian History Museum's exhibition dedicated to Alfred Rosenberg (1893-1946) – a Tallinn-born influential member of Germany's Nazi Party who was one of the key architects of its ideology. He was the head of the Nazi party's foreign affairs department and Reich Minister for the Occupied Eastern Territories. Found guilty of war crimes and crimes against humanity, Rosenberg was sentenced to death at the Nuremberg Trials and executed in 1946. The republic's Ministry of Culture and the museum administration ignored protests by national minorities over the exhibit, which, according to the Russian Foreign Ministry, is "a jeer at the memory of the millions of civilians who were killed on orders from one of Hitler's executioners." That, Moscow states, shows the type of historical understanding Tallinn officially seeks to cultivate within society. Back in July, the Jewish Community of Estonia sent a letter to the Minister of Culture complaining that the Rosenberg exhibit made no mention of his war crimes. The community criticized the exhibition in the History Museum as well as the one at the Gustav Adolf Gymnasium for the glorification of Nazi crimes. According to Moscow, a military competition called Erna Retk (Raid) annually held in the former Soviet republic with the support of the Estonian Defense Ministry, is yet another attempt to falsify history.The competition is named after a Nazi international subversive group in Hitler's Abwehr intelligence service, which operated in the rear of the Soviet army in 1941. The Russian ministry stated that attempts to portray the group's participants as "Estonia liberators" is "a shoddy misinterpretation of historic realities". The saboteurs were taking part in an aggressive war on the side of the Axis powers, which were enemies to all the nations who had initially signed the UN Charter."Covering up their crimes with reference to the "fight for national liberation" is blasphemous," the ministry concluded.
You can share this story on social media: