"UK should cement complaints against Zatuliveter or give her complete freedom"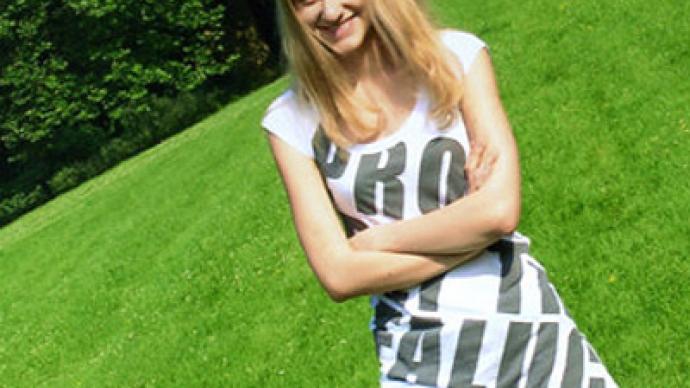 The Russian Foreign Ministry has expressed concern about the uncertain situation surrounding Russian national Ekaterina Zatuliveter, who was detained on spy charges in UK.
British authorities should cement their position or "give her complete freedom of action," the ministry representative said in a statement on Friday."We are going to continue to demand that British authorities either specify accusations against Ms. Zatuliveter or immediately grant her complete freedom. The Embassy of the Russian Federation in the UK will continue to make all possible efforts to help our citizen," said Aleksandr Lukashevich, director of the Russian Foreign Ministry's Information and Press Department.Zatuliveter, who was an advisor for Mike Hancock, a Liberal Democrat member of the House of Commons, was arrested on December 2 last year on suspicion of spying for Russia. However, she was not officially accused of espionage and was later released on bail, facing deportation.The Special Immigration Appeals Commission ruled on Thursday that the Russian national can challenge the planned deportation, but scheduled a hearing only for October 18. One of the witnesses, a senior officer from the British intelligence services, will only be able to testify in October, according to officials."We are seriously worried by the situation developing around Ms. Zatuliveter, a Russian citizen, who has been detained by British authorities for six weeks now. Yesterday in London, at the preliminary hearing for her appeal against the British Home Minister's decision to deport her, the court decided to begin the trial only on October 18, 2011, which essentially means that Ms. Zatuliveter will live for almost one year in conditions that are quite similar to house arrest," commented Lukashevich on the situation. The Russian national has denied accusations of using her position as a British MP's aide to spy for Moscow. The Russian Foreign Ministry described the situation as "unacceptable", as her freedom has already been restricted for a month-and-a-half."Her passport has been taken away from her and she has been prohibited from meeting with anybody except her relatives, her lawyers, or doctors. She is also banned from visiting public places and only allowed to spend nights at her residential address, which is regularly checked by the police," Lukashevich said. So far, British authorities "not only have not established any guilt of our citizen, but have not even managed to bring any charges," the ministry representative stressed. Lukashevich added that Russia will assist Zatuliveter and continue to demand that the UK authorities bring particular charges or give her complete freedom of action.
You can share this story on social media: