UK fails to inform Russia about allegations against Russian national
The British authorities have declined to inform Moscow about the allegations Russian citizen Ekaterina Zatuliveter is facing, says Russia's Foreign Ministry.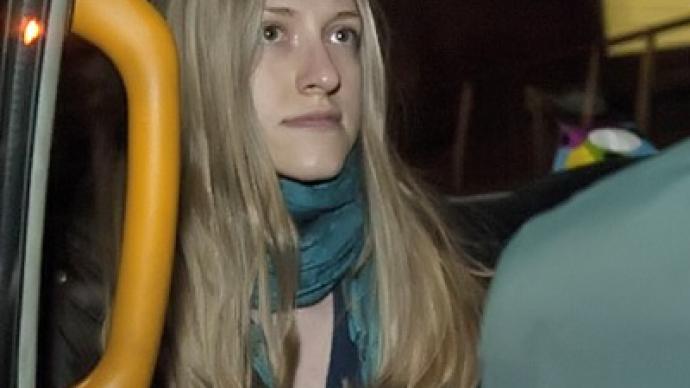 Ekaterina Zatuliveter, who worked in the offices of Mike Hancock, a Liberal Democrat member of the House of Commons, was detained on December 2 on suspicion of spying for Russia. She was later released on bail, but UK Home Secretary Theresa May ordered her deportation from the country on national security grounds. It should be noted, though, that no official charges have been brought against Zatuliveter so far. "The Russian national categorically denies media speculations concerning her links to secret services. She is eager to defend her name and civil rights. Court hearings are scheduled for February. It will be decided if such severe measures against Zatuliveter are justified – and after that, her appeal against deportation," reads a statement released on Tuesday by the Foreign Ministry.It points out that there are "still a lot of unclear issues. Recurrent requests by the Russian Embassy [in London] to inform us about the accusations brought against the Russian …have been left without reply so far." Although no official spy charges have been put forward, UK authorities insist Zatuliveter has breached immigration legislation and should be deported from Britain on these grounds. She has repeatedly said that she has not violated the law and intends to stay in the country. Still, a spy scandal is brewing and recently got a new twist. On December 10, Britain expelled a Russian diplomat over suspected espionage. Russia responded six days later by expelling an official of the British Embassy in Moscow. Both sides have labeled each others' steps as "unfriendly".
You can share this story on social media: