Neglected Duma parties to get back lost television coverage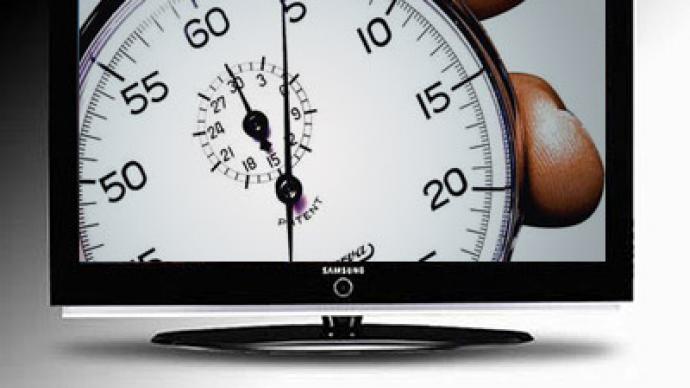 Russia's Central Election Commission has obliged state-owned TV channels to compensate three political parties currently holding seats in the parliament – the Liberal-Democrats, the Communists and Fair Russia - for air-time that they did not receive last
Under the Federal Law "On the Guarantees of Equality for Parliamentary Parties in Covering their Activities by the National and State-Owned TV and Radio Channels" adopted in May 2009, the state media must offer balanced coverage of the activities of all the parties represented in the State Duma.

It means that all four factions that have seats in the lower house should enjoy equal airtime on the state broadcasts. The maximum difference in coverage time must not exceed 3 per cent.
The results from monitoring media coverage in June revealed that the ruling party United Russia, which is led by Prime Minister Vladimir Putin, got 7 hours and 25 minutes on air, which is 10-20 per cent more than the other three Duma parties got respectively.
According to the decision made by the Central Election Commission, this difference – which amounts to 3 hours and 6 minutes – will be compensated to the politicians in July, reports Itar-Tass.
The Liberal-Democratic Party (LDPR) will enjoy 41 extra minutes on TV this month, the Communists will get an additional 56 minutes, and Fair Russia -99 minutes.
As for regional TV channels as well as both state and regional radio stations, the distribution of coverage time was almost equal.