Civil servants to study tolerance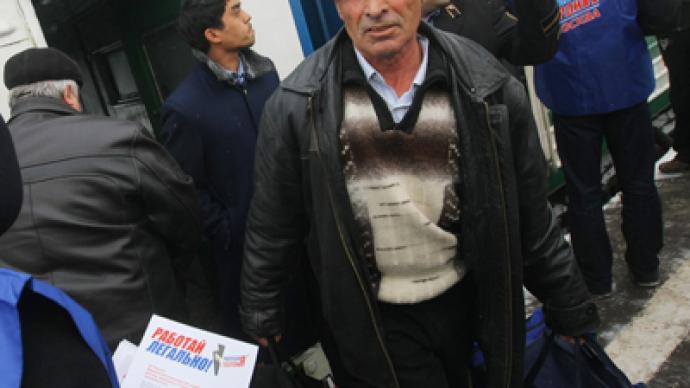 Russian public servants responsible for national policies may soon be obliged to take special courses on the "harmonization" of interethnic relations.
The idea may be implemented as part of the strategy for the development of Russia's national policy, which is currently being drawn up, writes Izvestia daily.The authors of the initiative believe that officials from municipal governments should be sent back to university in the first instance."It often happens that people in charge of national and ethnic-cultural policies have poor knowledge of the subject, while this issue requires a very high qualification," an expert from the working group on the strategy's development, Vladimir Zorin, told the paper. According to the analyst, recent clashes between representatives of different ethnic groups revealed that local governments in villages and towns "are a weak link from which feuds arise."Special courses will teach regional civil servants to foresee possible conflicts and constantly control the situation on their territories. "Interethnic disputes will always exist," Zorin pointed out. The point is, he went on, is for the community to learn how to solve them. In addition to teaching officials tolerance, experts suggest organizing the monitoring of the inter-religious situation in Russia, which is home to adherents of several world religions, including Christianity, Islam, Buddhism and Judaism."Currently, the country has no agency responsible for national policy, which means there is no control over the situation, and nowhere to get necessary knowledge from," says United Russia's MP Shamsail Saraliyev. "Every district and region has its own specifics and civil servants must know and understand them."The head of the Multinational Russia club, Aleksandr Sokolov, agrees that the majority of troubles in interethnic relations come from ignorance, since not all representatives of power are well-educated. Krasnodar Region Governor Aleksandr Tkachev – who recently became involved in a scandal over his statements on migration policy – should be among first to attend the courses, Sokolov suggested.It is planned that officials will learn history, ethnic geography and regional culture in the course.
You can share this story on social media: