MPs consider media ban on ethnicity references in bid to boost tolerance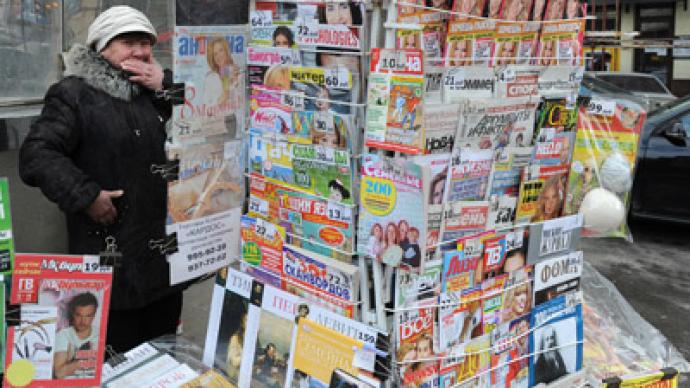 Russian MPs are considering a bill that would ban the media from mentioning the nationalities of people mentioned in reports. This, lawmakers believe, could help to tackle inter-ethnic violence.
The initiative was put forward by Shamsail Saraliyev, a former minister for foreign relations of the Republic of Chechnya who now represents United Russia party at the Lower House, writes Izvestia daily."Every day you can see in the media that two Chechens killed a Russian, or an Armenian attacked a Russian. Why should the accent be placed on nationality? It only irritates people and provokes inter-ethnic conflicts. There are no bad nationalities," the lawmaker observed. The bill aimed at changing this "unfair" situation will be submitted to the State Duma in autumn, he said. Currently, public discussions of the mew legislation are held in the North Caucasian Federal District which incorporates Dagestan, Ingushetia, Kabardino-Balkaria, Karachayevo-Cherkessia, North Ossetia-Alania, Chechnya and the Stavropol Region. "We are asking the population if mentioning the nationality in articles and TV reports should be banned and what they think about it," Saraliyev said. Some 82 per cent of the region's population favors the idea, he added. The head of Multinational Russia club, Aleksandr Sokolov agrees that there is no need to refer to a person's ethnicity or religion when it is not related to the topic of a story. However, if, for instance, a conflict erupts on either religious or ethnic grounds – it should be mentioned in media reports.According to the chairman of parliamentary Committee for Nationalities, Gadzhimet Safaraliev, the United Russia deputy's idea is "reasonable" and may become part of Russia's strategy on interethnic relations, which must be worked out by the end of this year.Criminals have no nationality, he stressed. Law enforcers may need to know ethnic origins of law violators simply to find them, he admitted. But such "stereotypes" only spark aggression among ordinary citizens, the deputy observed.The expert believes that the ban should not only be imposed on the mass media, but extend to cinema. Saraliyev's idea is not new: a similar proposal was made by Moscow lawmakers back in 2007. However, the initiative found no support within the ruling United Russia party.
You can share this story on social media: