State Duma factions unite in move to ban state officials from owning foreign property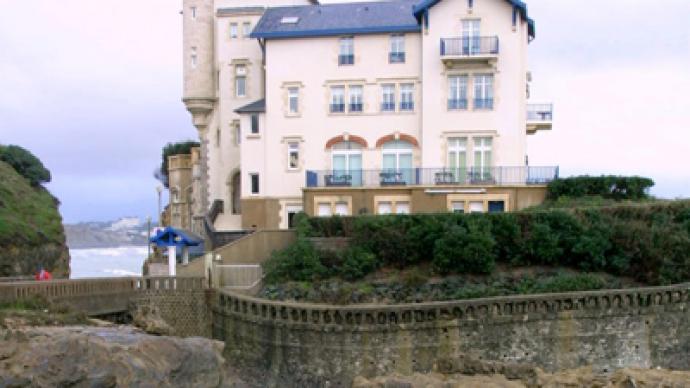 Russian MPs have proposed a ban on civil servants owning property abroad, including securities and bank deposits. The move is backed by the four main Duma factions: United Russia, Fair Russia, Communists and Liberal Democrats.
The bill draft states that all federal and municipal officials (including the President, Prime Minister and members of parliament) and their spouses and children cannot open accounts in overseas banks, or own foreign real estate and securities. The MPs suggest that violating this regulation should be held criminally responsible and punished with a three-year ban from holding public office, and between 5 and 10 million rubles ($150,000 – $300,000) in fines or up to five years in prison.An initial draft of the bill also orders civil servants to disclose ownership of foreign property, and sell it off within six months. The law would apply to inherited property and even to individuals leaving state service, effective up to three years post-resignation for both ex-officials and their families. There are exceptions in the bill for those who need foreign property and bank accounts for work, medical treatment or academic studies. The authors of the bill explained their initiative by appealing to moral principles: "We suggest that everyone starts with himself – a man must put both his feet here and must demonstrate that it is wrong to keep money in foreign banks, it is wrong to buy securities from foreign companies. This is not moral," deputy head of the Lower House Constitutional Legislation Committee Vyacheslav Lysakov told business daily Kommersant. The initiative came a week after two parliamentary factions – United Russia and Fair Russia – submitted a joint proposal that would require state officials to report foreign property on a special website. One of the authors of the bill, deputy chairman of the Lower House Sergey Zheleznyak, suggested that such a move would be fairer, since a total ban could infringe on basic civil rights. Forcing the hasty sale of foreign property during the current economic crisis could also lead to substantial monetary loss.Other deputies who opposed the bill say it will only lead to increased secrecy, not transparency.The parliamentary initiative came when at least two top state officials were criticized for owning foreign assets. The head of the Russia's top federal law enforcement agency – the Investigative Committee – was criticized by opposition blogger Aleksey Navalny and United Russia MP Aleksandr Khinshteyn for once owning a stake in a Czech law firm.A top opposition figure – Fair Russia MP Gennadiy Gudkov – was accused by the Investigative Committee of owning several companies in Bulgaria. Russian law forbids state officials from entrepreneurship while on their posts, but does not limit their property rights.
You can share this story on social media: