'Officials' foreign assets threat to Russia's sovereignty'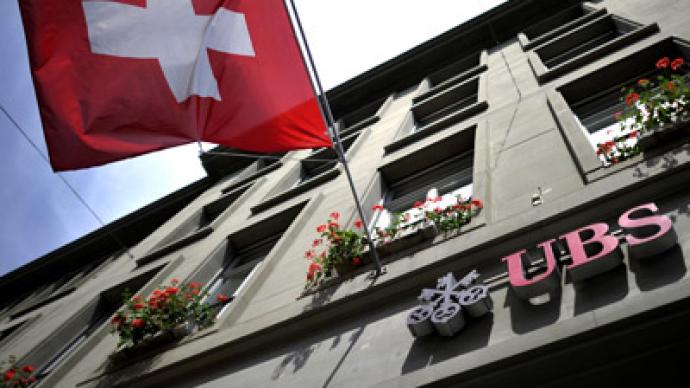 Fair Russia's parliamentary fraction is planning to submit a bill to the State Duma that would ban officials and their relatives from having foreign bank accounts.
Such a law "is necessary for preserving Russia's sovereignty and the independence of its officials from foreign influence," one of the authors of the initiative, MP Mikhail Yemelyanov told Izvestia daily. According to the lawmaker, civil servants who keep their savings abroad "become vulnerable." Fair Russia – led by former presidential candidate Sergey Mironov – is considered an opposition party though it mainly supports the course suggested by President Vladimir Putin.The details of the legislation – which Fair Russia is set to submit to the lower house in mid September – have not been revealed. Its authors fear that it will face opposition from national and local government. However, other parliamentary parties have vowed to support the draft law. Communist MP Anatoly Lokot called the bill "reasonable.""Unfortunately, there are some deputies who keep their assets abroad. But in addition to a political component this draft law also has a strong economic motive," he noted. The deputy pointed out that Russian authorities always stress that money should not leak overseas. So, they could begin with setting their own example. United Russia's member and the State Duma Vice Speaker Sergey Zheleznyak agreed that deputies should tell their voters about the state of their accounts. "Citizens who voted for one or another party – including Fair Russia – are entitled to know if their elected representatives act in the interests of foreign states," he said, commenting on the initiative. Zheleznyak stated he was ready to call on his party comrades to support the bill. The Liberal-Democratic party (LDPR) is in favor of the idea in general, but not quite sure how exactly such a law could be implemented. "For instance, how can one control spies' activities? They work in one country, and get money on a bank account in another. It's impossible to trace that," the party's deputy Sergey Ivanov told Izvestia. He pointed out that corrupt bureaucrats have schemes developed for providing services and getting payment for that. "Not a single reasonable politician or state servant would take a bribe and then cross the border with a suitcase full of money – that's a case for a trial." Some experts are skeptical over the need for the adoption of yet another anti-corruption law. "We have already adopted a large number of similar laws, but its fulfillment is still questionable. So is there any point in the introduction of a new one?" observed Nikita Maslennikov from the Institute of Modern Development. According to the analyst, Russia has pretty good financial monitoring. As an option, MPs could invite its head to the State Duma once a year and organize hearings on high-profile cases of money laundering or transfers of large sums to bank accounts outside Russia.Earlier last week, the Russian parliament, and later the President, approved the bill labeling politically active non-profit organizations 'foreign agents.' Fair Russia's MP Ilya Ponomaryov – whose party boycotted the Duma vote on the legislation – said he was working on a draft law granting the same status for officials who keep over a half of their savings in foreign banks. In his blog in Live Journal, he suggested carrying out a check on such people in order to see if they work in the interests of a foreign state, or, if their relatives "are spies." Such a bill would "definitely" serve as a defense from foreign influence.
You can share this story on social media: