Russia stresses Serbia's role in solving Kosovo problem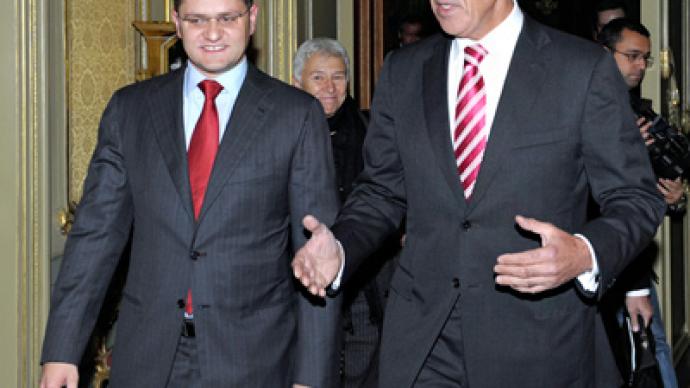 Russian Foreign Minister has said that the solution to the Kosovo Problem can only be found through dialogue between Belgrade and Pristina.
The minister, Sergey Lavrov, made this announcement after meeting his counterpart from Belgrade Vuk Jeremic at the Ministry mansion on Wednesday."We discussed the influence of the Kosovo problem on common European stability in detail," the Russian minister said. "A final outcome can be found through a dialogue between Belgrade and Pristina on the strength of Resolution 1,244 of the UN Security Council." (In accordance with the current resolution, the autonomous Territory of Kosovo is part of the former Yugoslavia, while Serbia is the latter's successor internationally. A respective statement of the fact is contained in the Fundamental Law of the Republic of Serbia).The two ministers also discussed bilateral relations and agreed that the Russian Federation and Serbia are following the lines of spiritual intimacy, mutual understanding and traditionally strong friendship.It was announced that a series of documents, including a joint strategic declaration, are being drafted as Moscow and Belgrade have laid ground for Serbian President Tadic's visit.It is expected that the visit will give "fresh impetus and new energy to our relations and will become a new chapter in relations between Russia and Serbia," Vuk Jeremic said.The visit may take place in the first half of 2011.Sergey Lavrov stated that both sides managed to implement all of the agreements reached during Dmitry Medvedev's visit to Serbia in October 2009.