Russian arms chief promises support to sanctions-ridden Belarus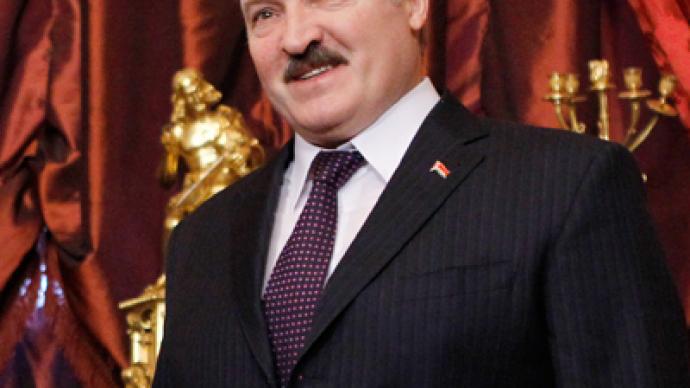 Russia's Dep PM of the defense industry Dmitry Rogozin has promised full-pledged support to Belarus if the EU and US further tighten sanctions against the country.
Rogozin made the statement after meeting with Belarus's First Deputy Prime Minister Vladimir Semashko. "This question is not just of military-technical cooperation. This is more overarching intergovernmental cooperation," news agencies quoted Rogozin as saying. "I can tell you one thing – we will not let anyone upset our Belarusian colleagues," the Russian politician added. Rogozin also added that he had discussed various issues of cooperation in the military industrial complex with his Belarusian colleagues. In particular, the officials touched upon the issues of creating a joint research base, developing joint standards and the resumption of military microelectronics production. Russia has repeatedly made statements in support of Belarus following European and US sanctions.The West has often accused Mink of cracking down on the opposition and exhibiting totalitarian tendencies.So far, the sanctions concern only a number of state and police officials involved in cases against the opposition.However, European and American leaders have warned about the possibility of stiffer economic measures which would target country as a whole.In response, Belarus recalled its ambassadors from Poland and the EU. The Belarusian authorities also sent the EU and Polish envoys back to their capitals for consultations – a move one step short of severing diplomatic relations. After all this, 27 EU countries recalled their own ambassadors from Belarus as a demonstration of solidarity within the bloc.
You can share this story on social media: