Diplomatic war: EU recalls ambassadors from Belarus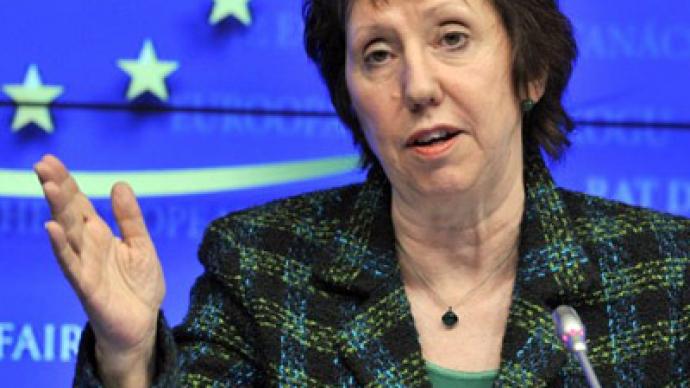 Brussels has recalled the ambassadors of all EU member states from Belarus, in response to Minsk's expulsion of EU and Polish representatives from the country.
A fresh set of sanctions imposing an asset freeze and visa ban on 21 senior Belarusian officials has triggered a chain reaction of diplomatic moves involving all parties in the dispute. With Warsaw the most vociferous advocate of sanctions, Poland has become the first to be dragged into the diplomatic debacle. Minsk has recalled its ambassadors to Poland and the EU for consultations, and instructed Polish and EU ambassadors to leave Belarus "for consultations" too.Belarusian Foreign Ministry spokesman Andrey Savinykh said Minsk had recalled its envoys from Brussels and Warsaw "to protect its interests" after coming under intense diplomatic pressure from the EU. The head of the EU delegation to Belarus and the Polish ambassador were told to return to their capitals for consultations "to communicate to their leadership the firm position of the Belarusian side that pressure and sanctions are unacceptable," Savinykh said in a statement.Brussels has responded by recalling not just two, but all 27 ambassadors of its member states from Minsk, and has expelled Belarusian diplomats from all the EU capitals."In an expression of solidarity and unity, it was agreed that the ambassadors of the EU member states in Minsk will all be withdrawn for consultations to their capitals," EU foreign policy chief Catherine Ashton said in a statement. "All EU member states will also summon Belarusian ambassadors to their Foreign Ministries."
All-round EU support
Brussels has garnered the full support of EU member states, as well as countries outside the bloc, for its stance."This is the last dictatorship, the last dictator in Europe, and we will not let ourselves be intimidated," said German Foreign Minister Guido Westerwelle.The US State Department has expressed solidarity with its European partners. Spokesman Mark Toner compared the current situation with the deportation of the American ambassador from Minsk in 2008 and the closure of the OSCE office in Minsk in 2011. He said Minsk's actions would only exacerbate the country's isolation.The president of Belarus, Aleksandr Lukashenko, has been in power since 1994, having won four consecutive elections. He has been severely criticized by the international community for human rights violations in the country and refusing to give up the presidency.
You can share this story on social media: